Belledor – Exquisite porcelain in full bloom
With its precious procelain, formed into graceful and timeless flowers, the classical range of fittings and accessories, "Belledor" bestows an exquisite shine upon the bathroom.
Aesthetically, classic elegance has always been timeless. The noble character of porcelain inspired Oliver Jörger to create the elegant bathroom collection  "Belledor".
This collection is reminiscent of the unique preciousness and extraordinary timlessness that has signified this exquisite, handcrafted material for centuries. Delicate and graceful, whilst possessing astonishingly resilient qualities, the white gold from the procelain manufacturer FÜRSTENBERG gives the bathroom a sublime value.
The design takes up on the ornamental floral decoration, synonymous with the tradition of porcelain art. 
Stylishly matched accessories prefectly complement the entire series in their outstanding design. Exclusive, handcrafted surfaces refine the contemporary bathroom perfectly, into a classic style.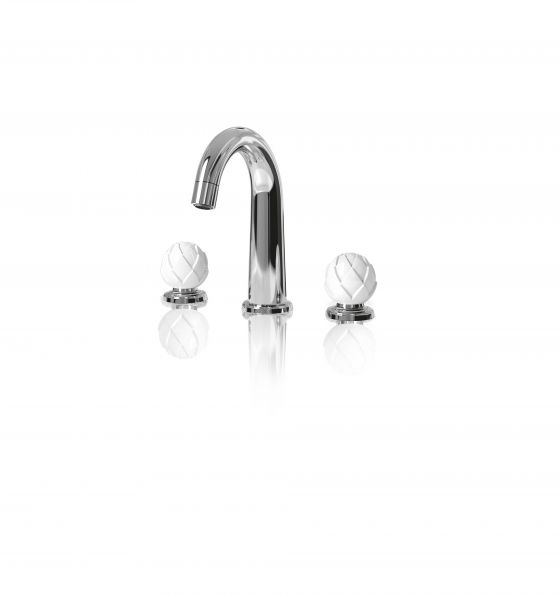 Belledor – Surfaces and Finishes
Finishes refine taps and accessories harmoniously and in the correct style. The final polish gives the design its indiviuality and exclusivity. Only the finest materials, worked by hand by specialist craftsmen in Germany, are used in the sophisticated surfaces. Every finish gives the style of the bathroom an additional, emotional impulse - from stylish or elegant to warm or antique. An extraordinary range of nine different surfaces create a distinctive, authentic finish.
Handle options