Plateau – Individual Design in the Bathroom
Create an individual design in the bathroom with the "Plateau" collection of taps and accessories.
Vibrant and pulsing, the "Plateau" collection of taps and accessories creates a glamorous flair in the bathroom. Inspired by the design of the 21st Century, Oliver Jörger developed this modern, straight-lined series with a futuristic aesthetic. 
Its characteristic element is the generously wide, flat lever-handle with soft, rounded edges and adorned with selected, lasered themes: classic, graphic, playfully  floral or in a retro design. Individual applications give the bathroom a unique, personal style.
Intensive metallic colours for taps and rosettes create an extraordinarily innovative ambience. The colours are individually combinable, across the entire range, for bathtub, washbasin and shower and with a wide range of accessories. Exclusive, precisely hand-worked surfaces, in combination with the various colours and decorations, mirror one's own personality in every detail.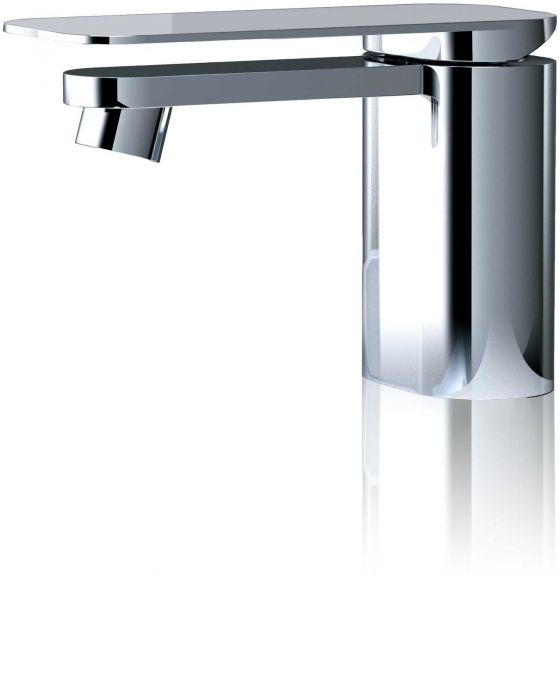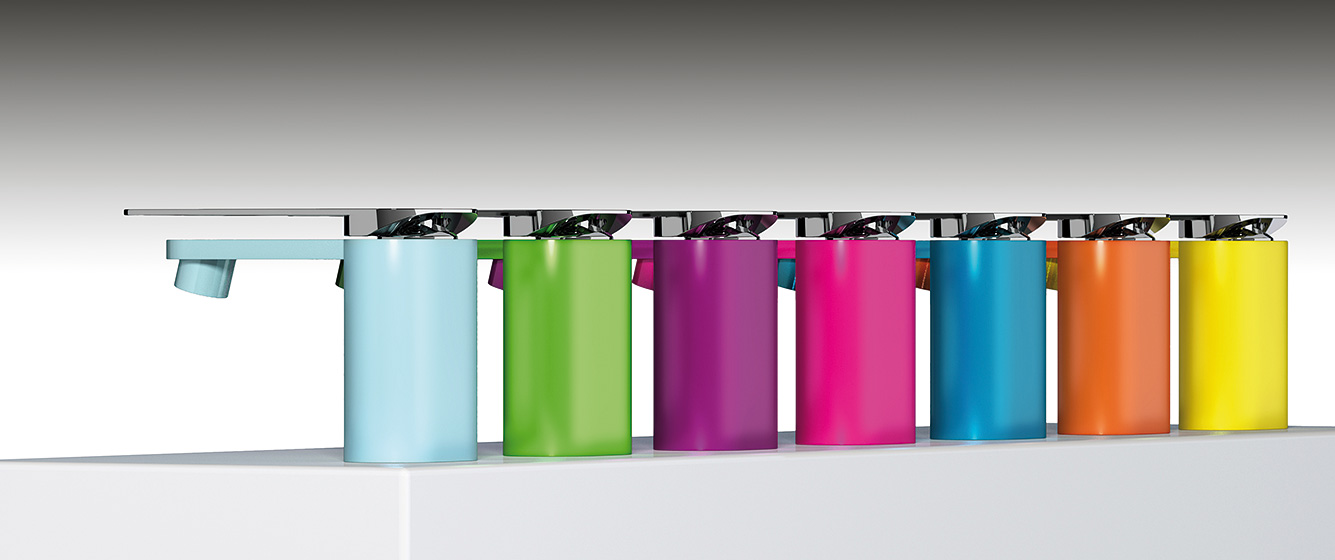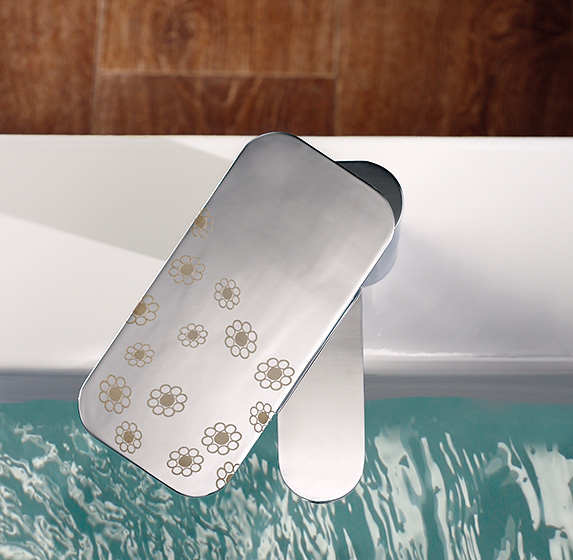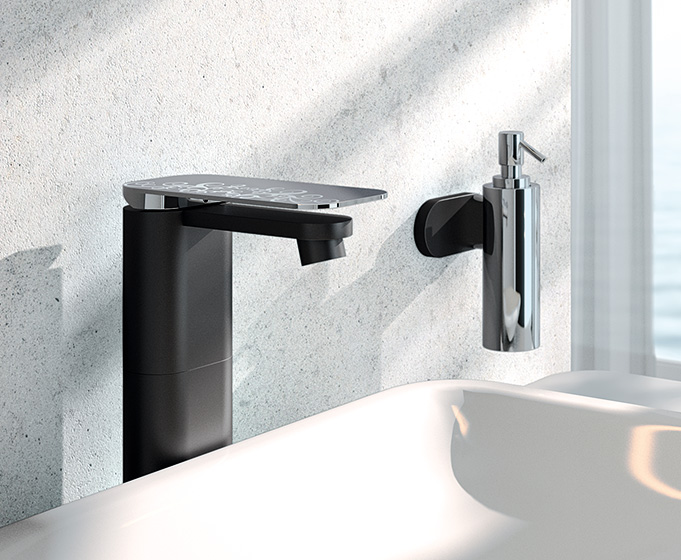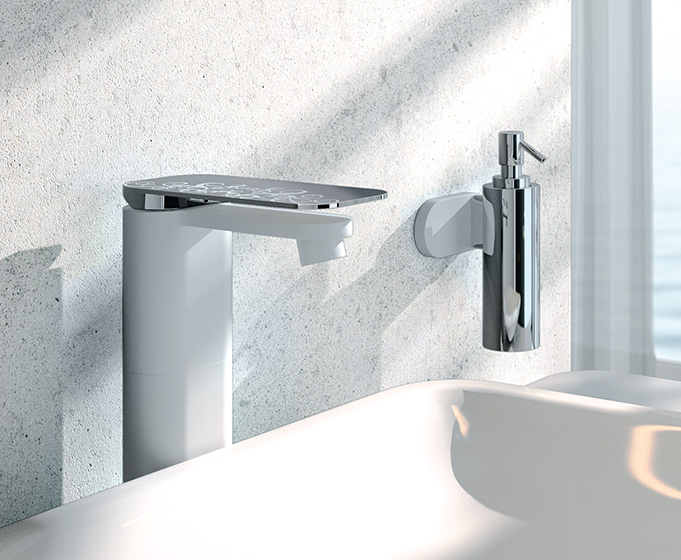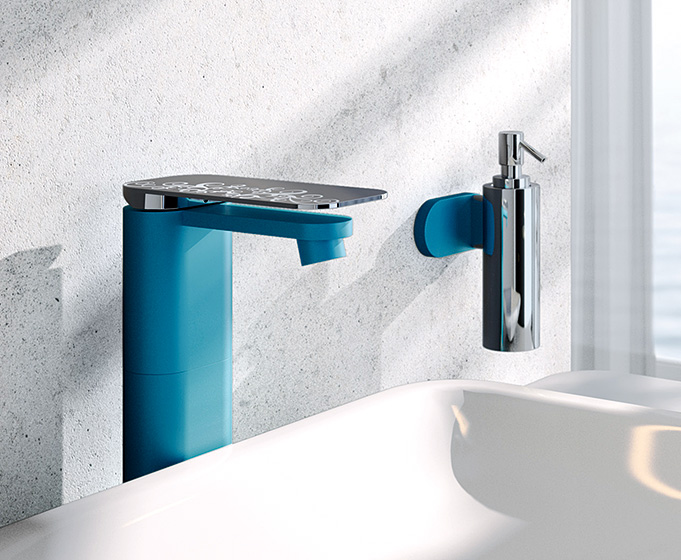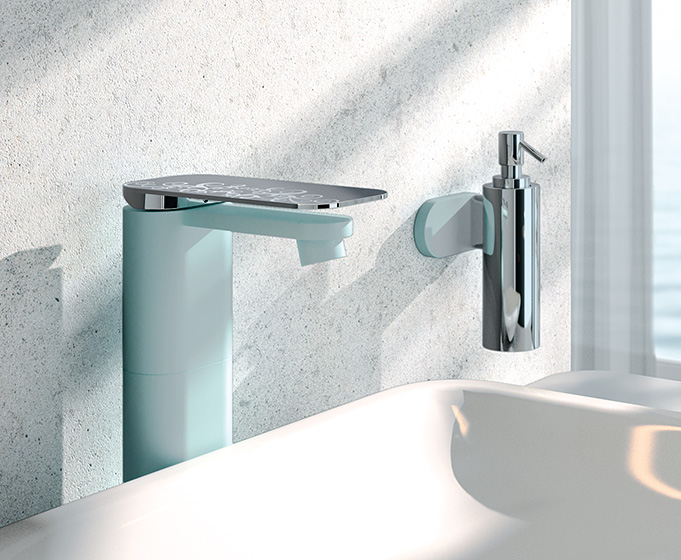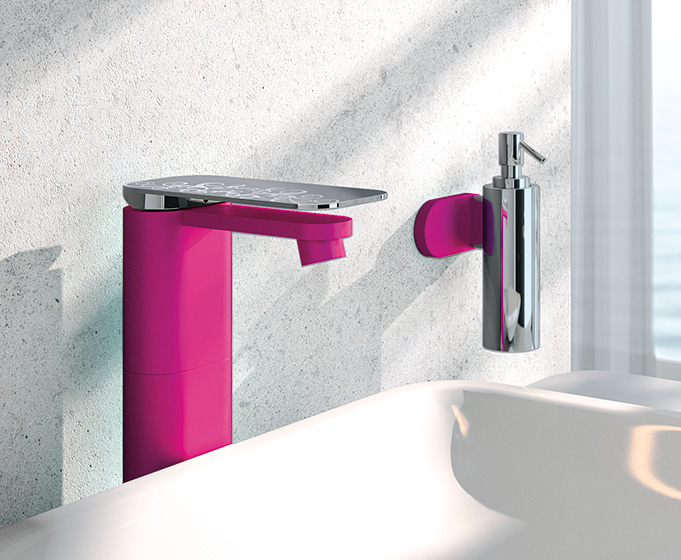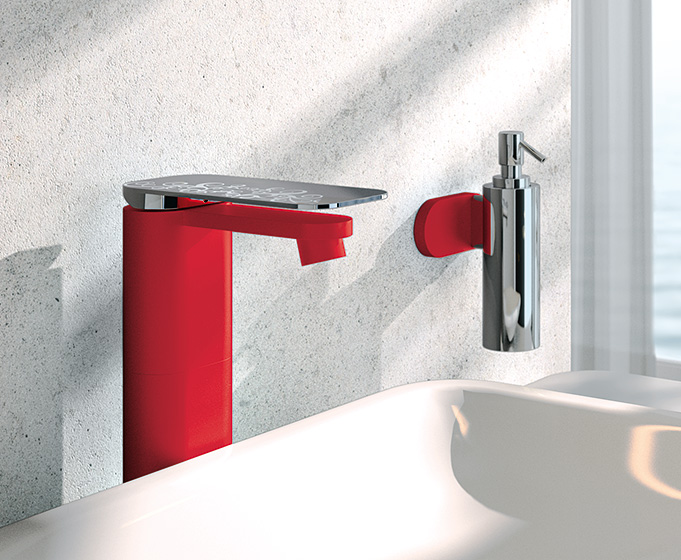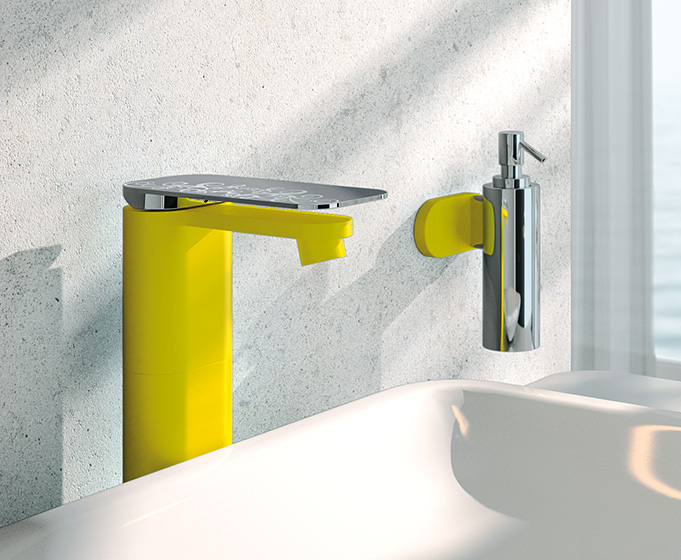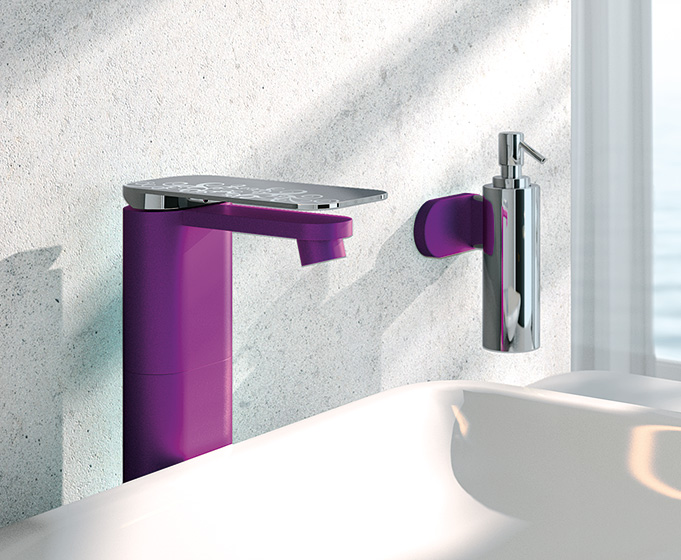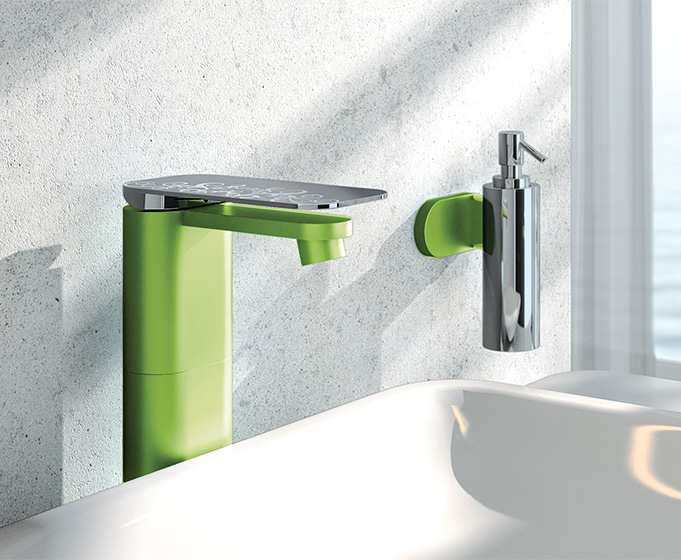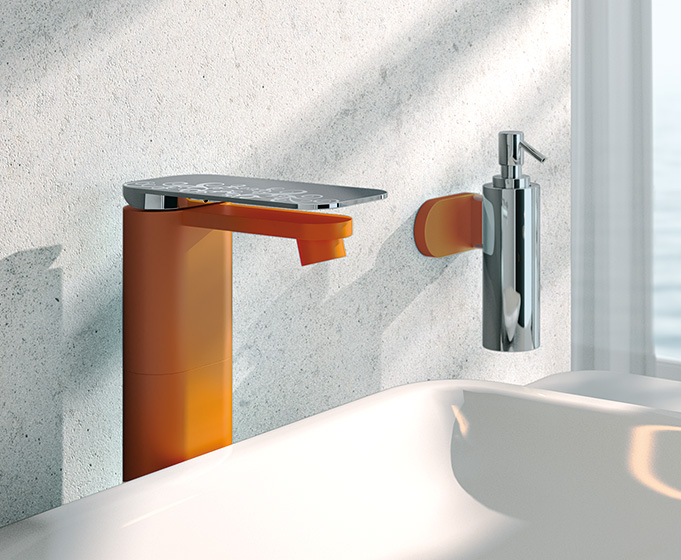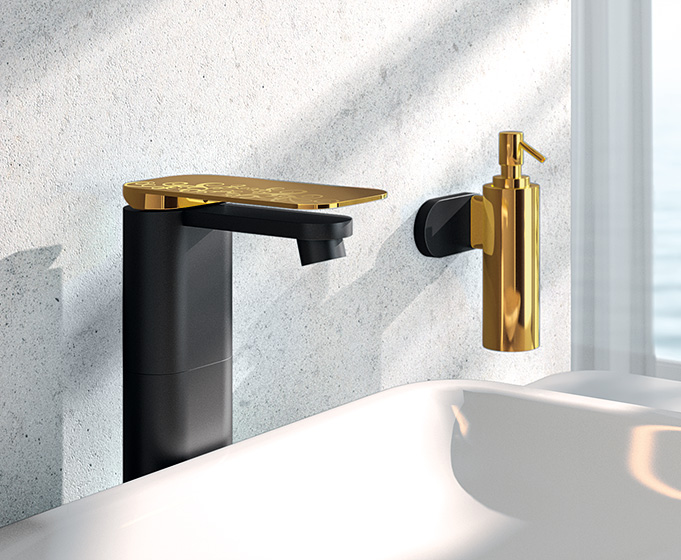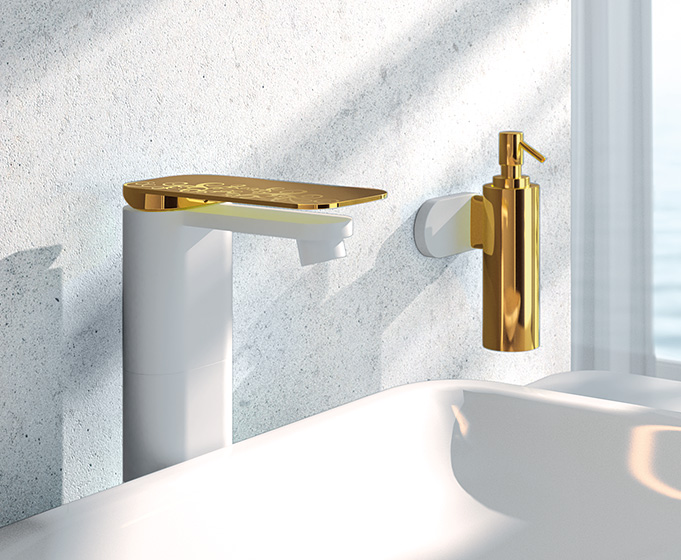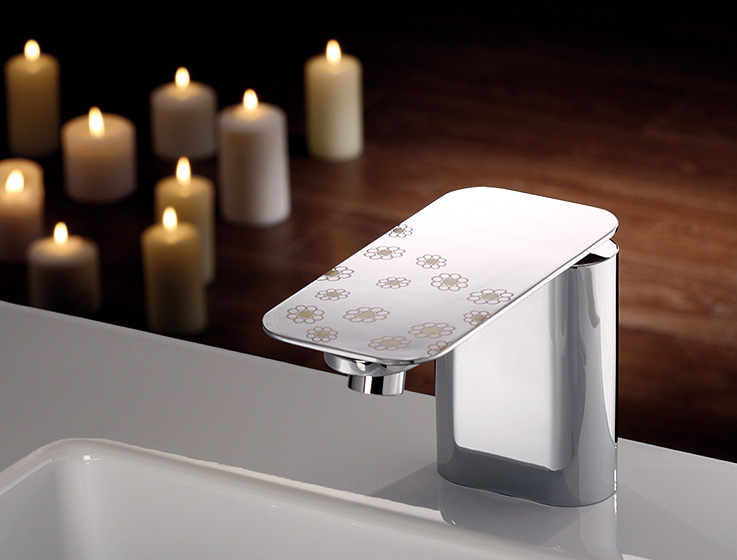 Plateau – Surfaces and Finishes
Finishes refine taps and accessories harmoniously and in the correct style. The final polish gives the design its indiviuality and exclusivity. Only the finest materials, worked by hand by specialist craftsmen in Germany, are used in the sophisticated surfaces. Every finish gives the style of the bathroom an additional, emotional impulse - from stylish or elegant to warm or antique. An extraordinary range of 21 different surfaces create a distinctive, authentic finish.