Cronos Crystal – Multi-facetted, timeless value
The Jörger crystals of the "Cronos Crystal" tap collection, set glittering accents in the bathroom.
"Cronos Crystal" combines luxurious accents and classical elegance into timeless significance in the bathroom. Round, facetted crystal handles of sophisticated quality characterize this premium collection. The sparkling detail makes the expressive fixture almost come alive.
With the design of the "Cronos Crystal" series of fittings, Oliver Jörger combines modern design with decorative motifs based on the model of ancient Greek architecture. Reminiscent of ancient pillars, fine lines adorn the spout and body of the beautiful fitting.
"Cronos Crystal" offers a wide range of fixtures for washbasins, bidets, bathtubs and showers, with crystal handles. The unique styling is implemented into the finely fluted rosette in a variety of accessories. True to the original style, hand-crafted surfaces complete the exclusive bathroom design.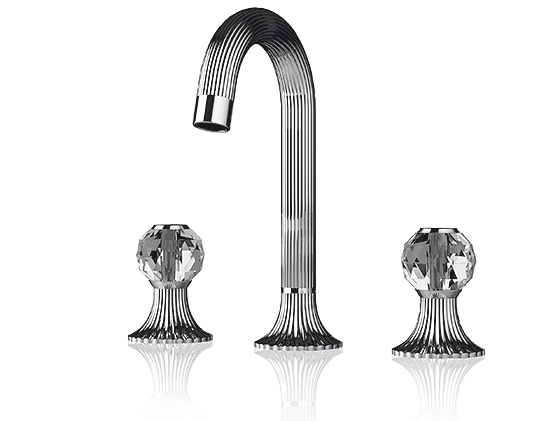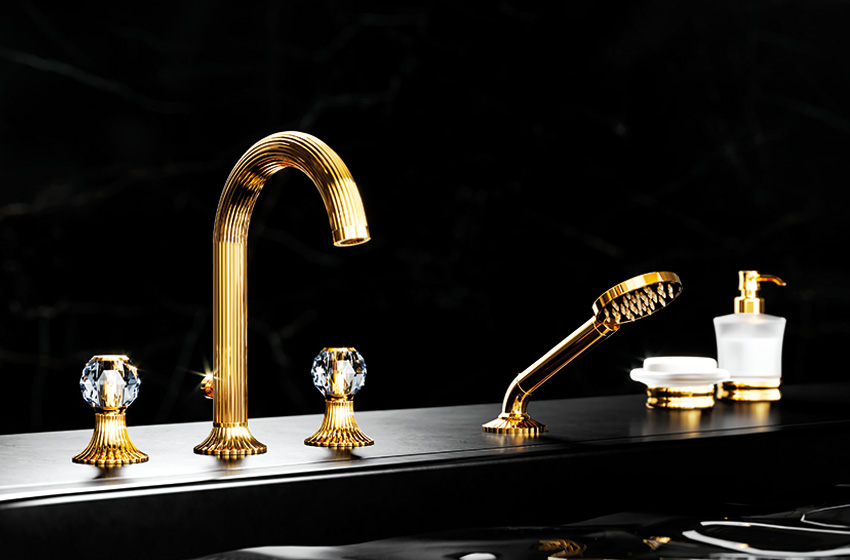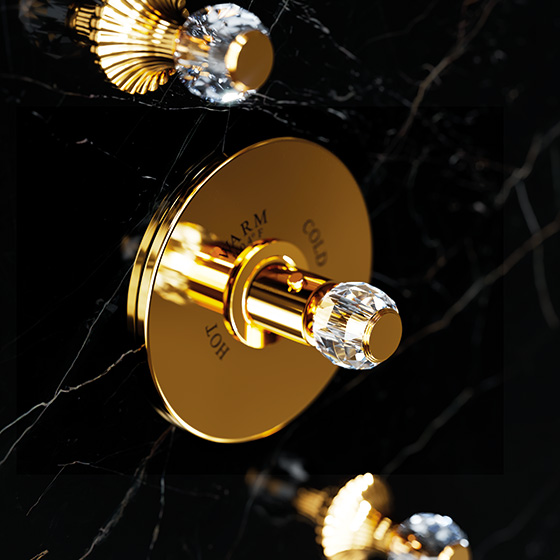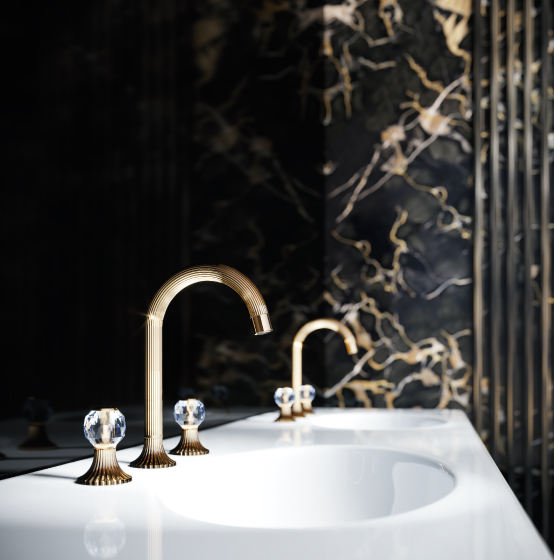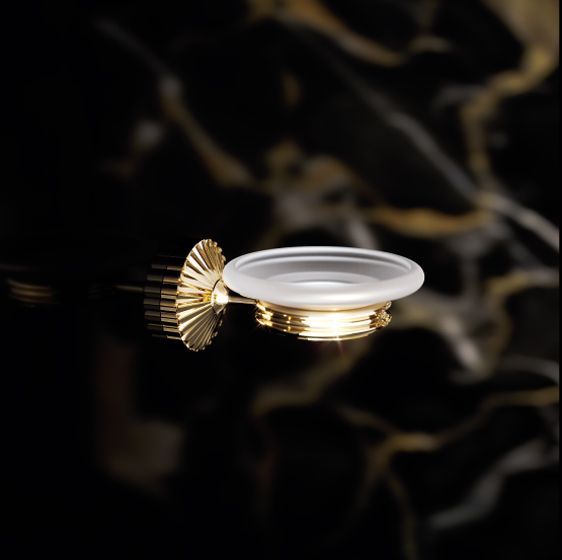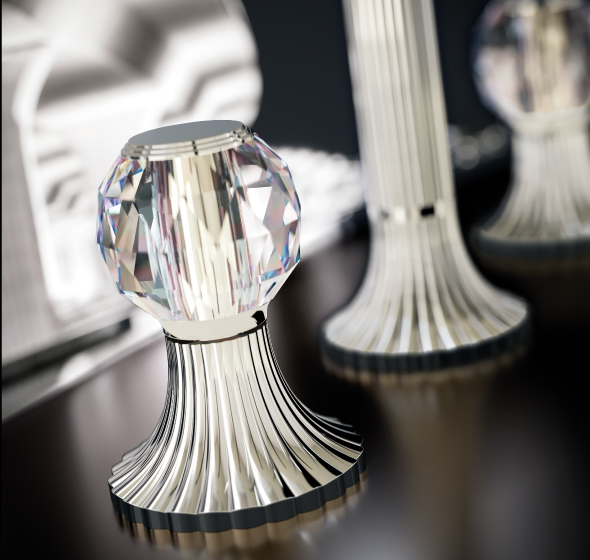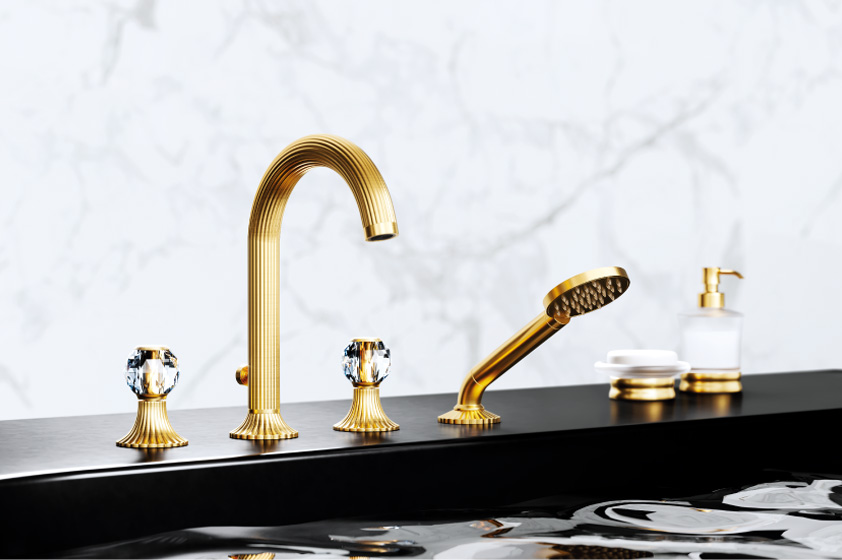 Cronos Crystal – Surfaces and Finishes
Finishes refine taps and accessories harmoniously and in the correct style. The final polish gives the design its indiviuality and exclusivity. Only the finest materials, worked by hand by specialist craftsmen in Germany, are used in the sophisticated surfaces. Every finish gives the style of the bathroom an additional, emotional impulse - from stylish or elegant to warm or antique. An extraordinary range of thirteen different surfaces create a distinctive, authentic finish.
Discover more series from the Jörger product range