Exal – Clear Form in a Flowing Design
Through its simple, dynamic design and carefully selected colour worlds, the "Exal" range of fittings and accessories unfolds a completely unique style in the bathroom.
Flowing lightness characterizes the "Exal" range of fittings and accessories. The crane in flight with its slender, purposeful and arrow-like body inspired designer Oliver Jörger to create the modern design of "Exal". The clear, simple shape with the curved outlet endows a dynamic style upon the bathroom.

Various selected colour schemes, reminiscent of a magnificent, iridescent hummingbird, give the bathroom an individual character and an innovative ambience: from modern and minimalist to luxurious and avant-garde to classically elegant.

The colours – 27 in all – can be combined in the entire programme for bathtub, shower, washbasin and bidet as well as with a wide range of matching accessories. Handcrafted, exclusive finishes complete the design. For a stylish dynamic in the bathroom.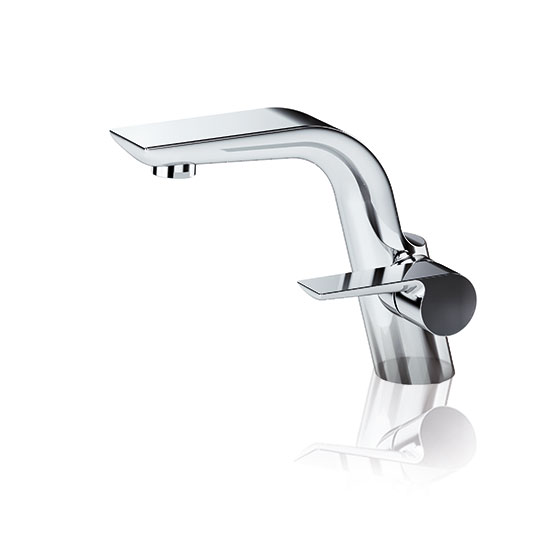 Exal – Surfaces and Finishes
Finishes refine taps and accessories harmoniously and in the correct style. The final polish gives the design its indiviuality and exclusivity. Only the finest materials, worked by hand by specialist craftsmen in Germany, are used in the sophisticated surfaces. Every finish gives the style of the bathroom an additional, emotional impulse - from stylish or elegant to warm or antique. An extraordinary range of 16 different surfaces create a distinctive, authentic finish.
Discover more series from the Jörger product range