October 5, 2015
TURN – Consistently Dynamic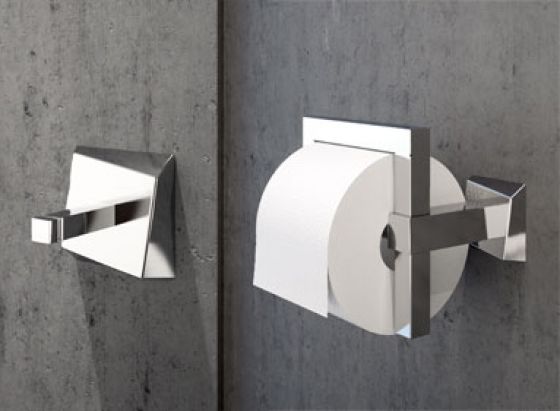 "TURN", the impressive range of fittings from Jörger, gives stark geometric forms such as squares or rectangles a fully new dimension. Following key examples of modern architecture, the square body of the fitting base was turned 90 degrees on its own axis. In this way the design, created by Oliver Jörger, unfolds in its own special way, artistic, sculptural characteristics. A fitting with a high level of recognition.
In order to round off the range of fittings in a design appropriate manner, an extensive range of accessories is now being offered. The elements, such as a glass holder, soap dish, towel holder, towel hook or paper holder, adopt the shape of the body of the fitting. In accordance with the main body, the rosette of the accessories turns elegantly and stylishly, to an extent, on its own axis. This leads to an interesting contrast amongst the geometric forms: The straight lines of the holding elements correspond excitingly with the dynamic form of the rosette.
Modern, design oriented bathroom users can set expressive accents with the consistently coordinated fittings and accessories of the "Turn" series. The accessories, produced with well-known precision, are available in all high quality Jörger finishes and colours – even in the new surface finish, "Mink". The electroplated finish fascinates in its luxurious feel in an anthracite tone.
---
Downloads
---