Eleven – A design fitting for everyone
The new "Eleven" collection of taps by Jörger combines high quality with a sleek, cleverly composed design and features a wide range of solutions for the individual design of bathrooms and guest bathrooms.
Inspired by the image of the archer, the modern "Eleven" design is virtuously playing with the geometry of opposites. The bow, the diagonal, and the straight line form the compositional triad here, offering clear, dynamically rounded shapes in an exciting balance with straight lines. Light and delicately constructed, the lever handle provides a rising counterpoint. The diagonal refers to the arrow while the design gives this fitting its light, dynamic and positive appearance.
"Eleven" is the new, eleventh bathroom collection designed by Oliver Jörger. Its exciting design can be found throughout the comprehensive range of washbasins, tubs, showers, and bidets, and has been implemented in every accessory.
The variety of handmade surfaces in polished or matt finish is the basis for various design styles. They lend the bathroom a unique character and ensure a distinctive ambience – from sleek to luxurious. The "Eleven" series offers a total of 24 high-quality finish designs.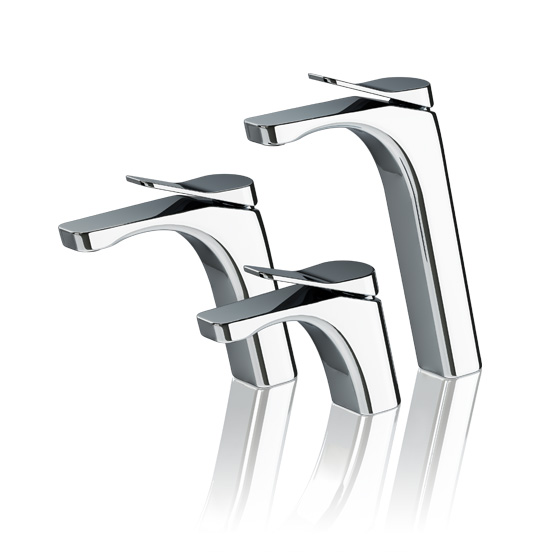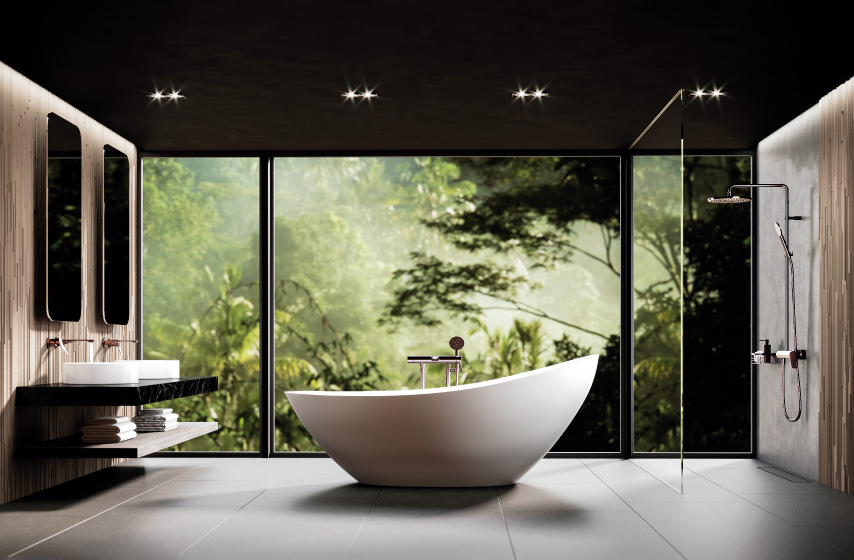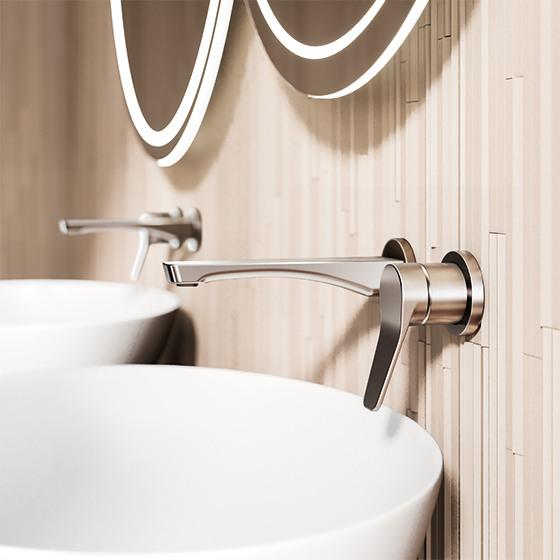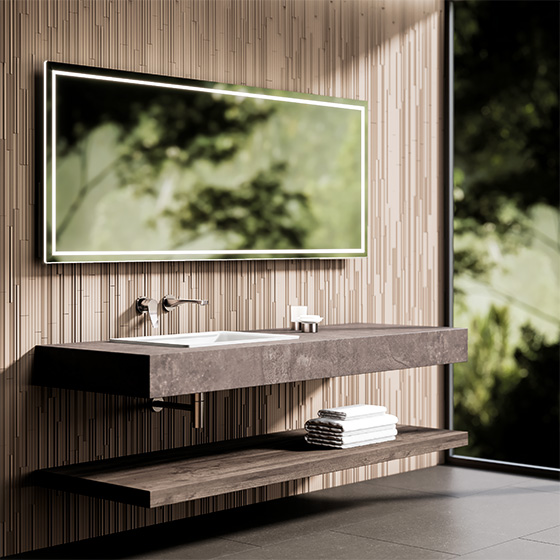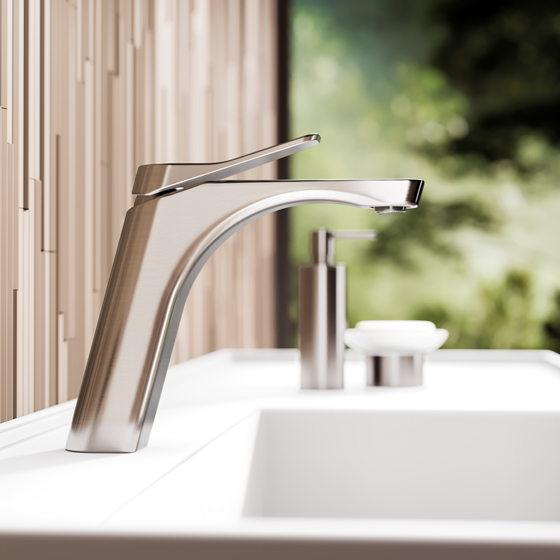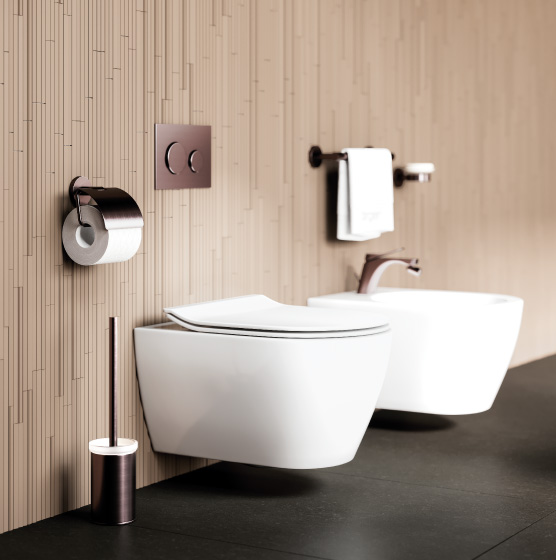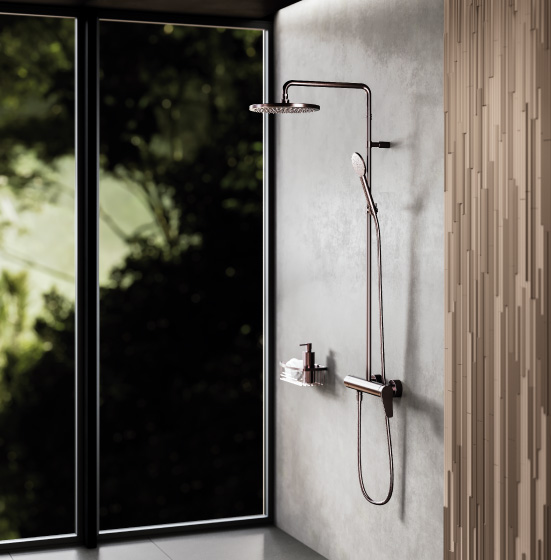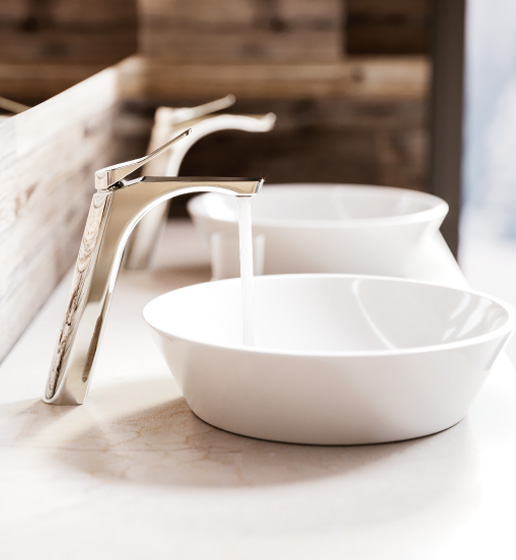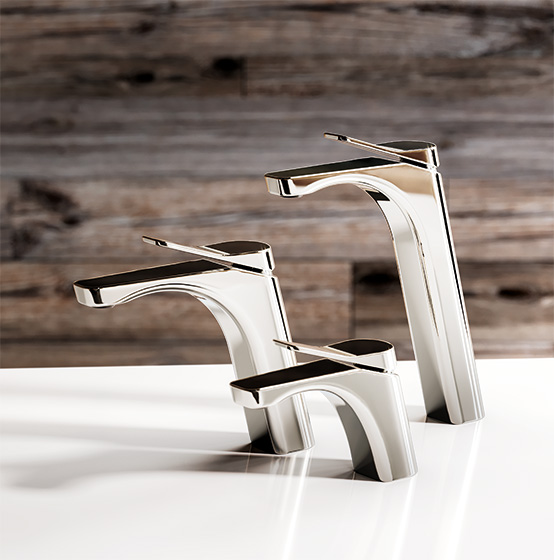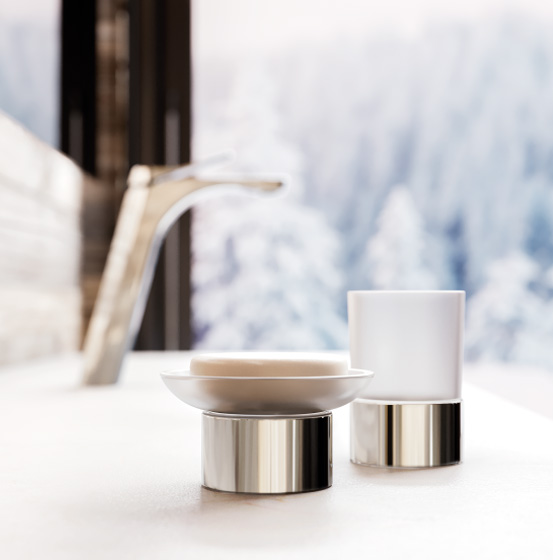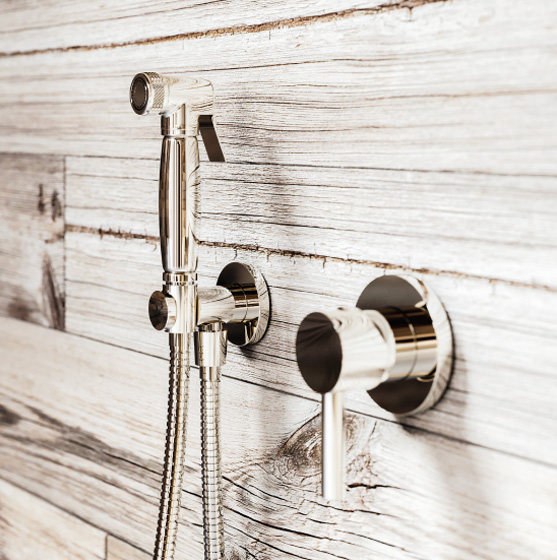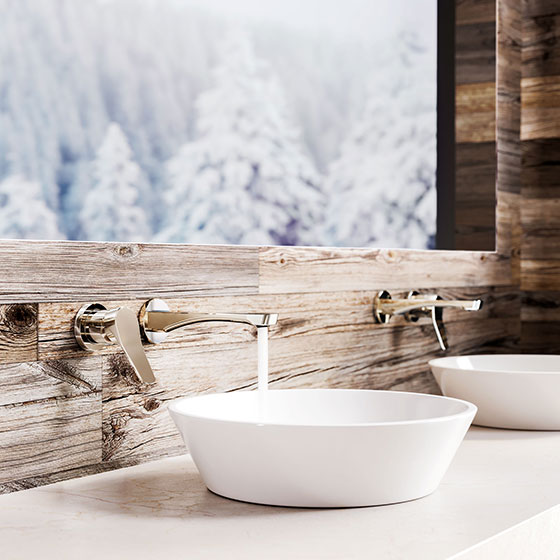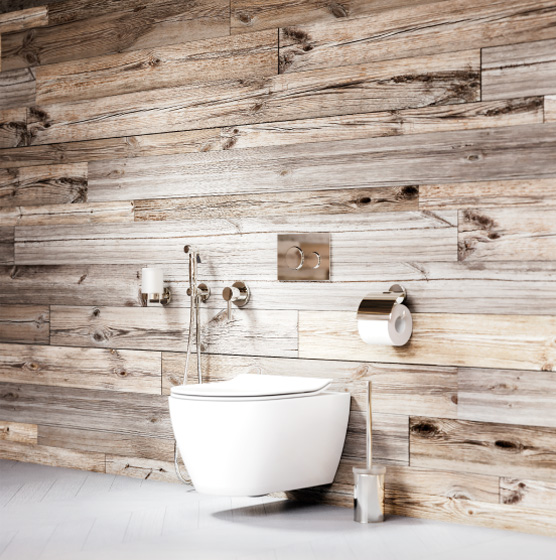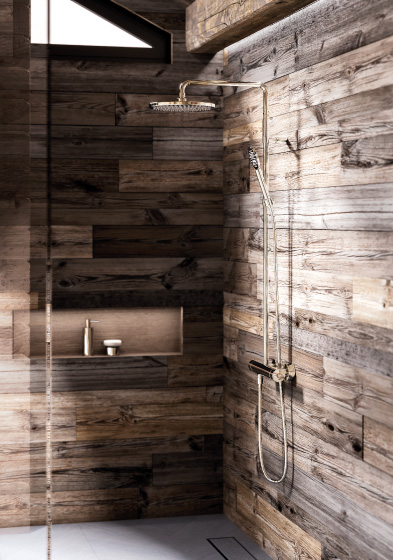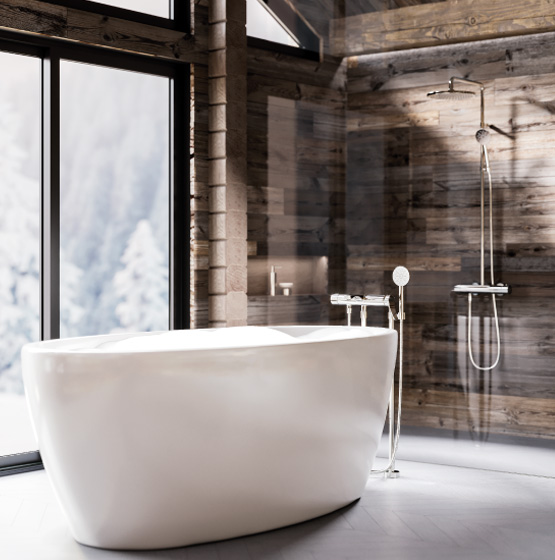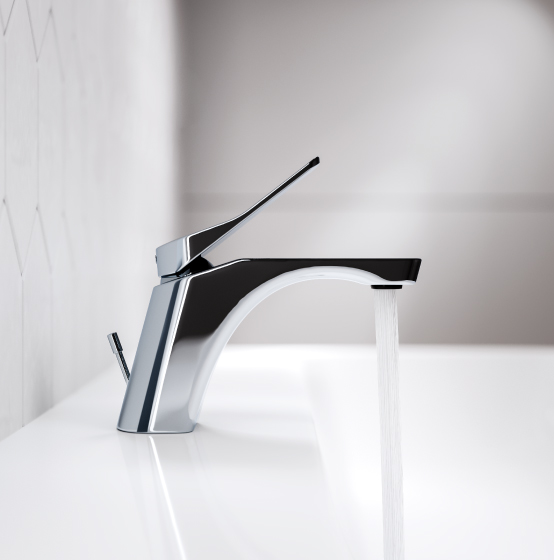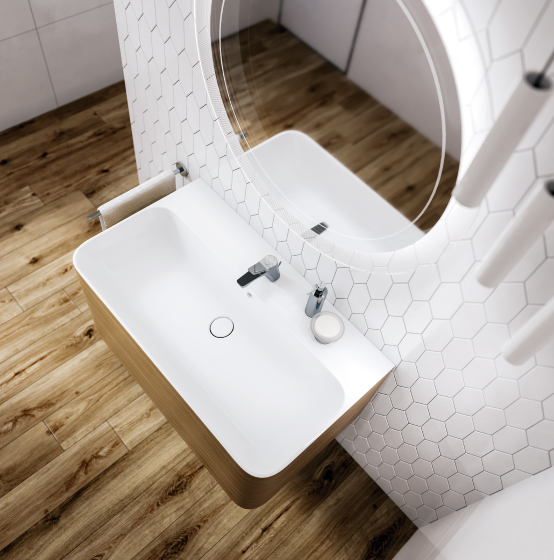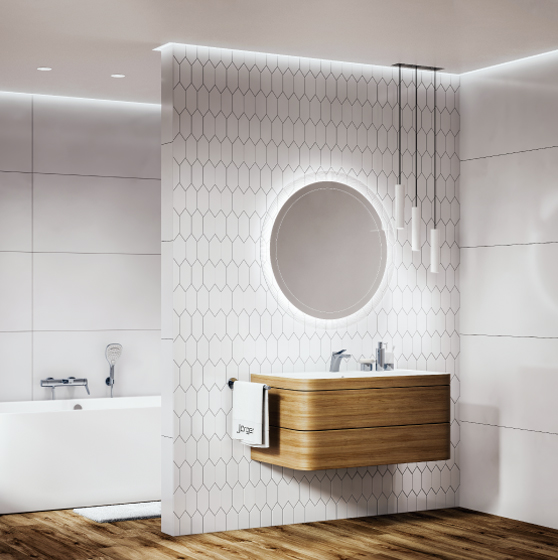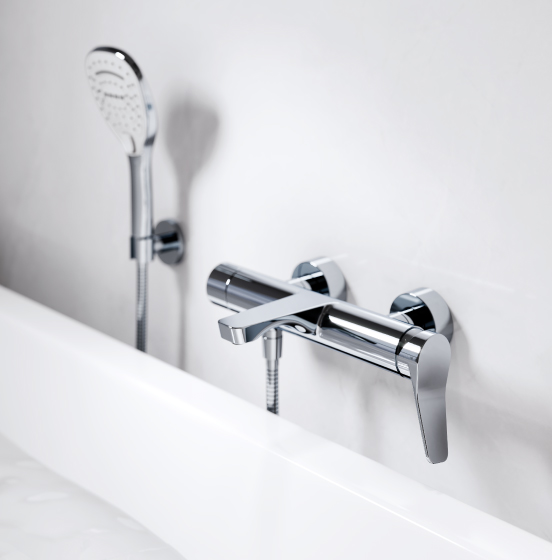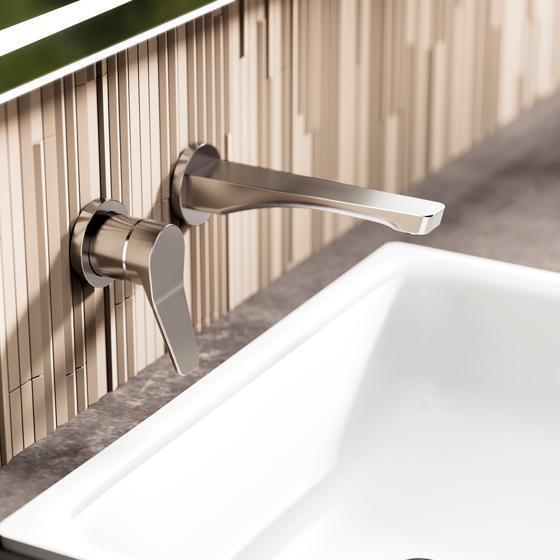 Eleven – Surfaces and Finishes
Discover more series from the Jörger product range