Empire Royal – Design for the purist bathroom
The modern "Empire Royal" fittings and accessories series captivates with its aesthetics of simplicity. The geometric shapes and clear lines of the elegant design embody functionality and balance.
The purist-minimalist design of the "Empire Royal" series follows the tradition of aesthetic design principles and classic design icons of modernism - exemplified to this day by the famous Barcelona Chair by Bauhaus legend Ludwig Mies van der Rohe and designer Lilly Reich.
The modest design of the modern "Empire Royal" bathroom collection comes from Oliver Jörger. It combines geometric shapes with clearly defined lines. The cuboid forms the basic element. The beautifully shaped spout of the fitting is of timeless elegance.
The long wide arc, curving out of a decorative, square body, is characteristic and makes the bathroom fitting look very elegant. Simple, cuboid, single- and two-hand levers with straight handles set accents.
The precisely guided lines are present through the entire "Empire Royal" bathroom collection – from washbasins and bathtub to the bidet and shower taps.
A wide range of accessories reflects the reduced design language and cuboid elements throughout. Exclusive, hand-worked surfaces harmoniously finish the purist and luxurious bathroom design.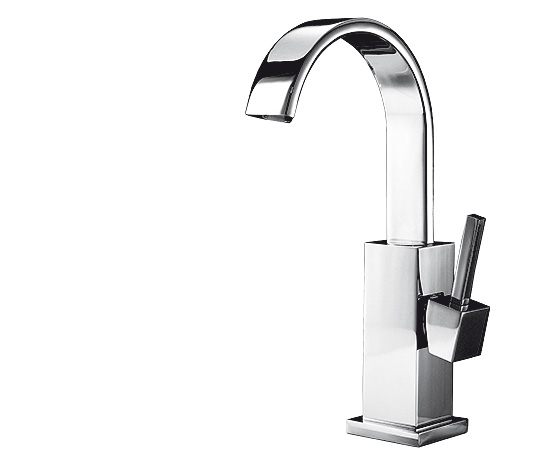 Empire Royal – Surfaces and Finishes
Finishes refine taps and accessories harmoniously and in the correct style. The final polish gives the design its indiviuality and exclusivity. Only the finest materials, worked by hand by specialist craftsmen in Germany, are used in the sophisticated surfaces. Every finish gives the style of the bathroom an additional, emotional impulse - from stylish or elegant to warm or antique. An extraordinary range of nine different surfaces create a distinctive, authentic finish.
Discover more series from the Jörger product range