Valencia – Noble style combinations, perfectly entwined
The "Valencia" range of fittings and accessories, glamorous and elegantly stylish, unites classic elegance, luxurious gracefulness and modern functionality in unique harmony.
It was the innovative and sophisticated interior design of modern, luxury automobiles which inspired designer Oliver Jörger to create the "Valencia" range of fittings and accessories. The extraordinary combination of three styles creates an outstanding and new trend in the bathroom, in very special, sophisticated quality.
The style composition harmoniously covers the entire bathroom range – from the washbasin and bidet to shower head and bathtub. The impressive black crystal gives the range a luxurious and glamorous appearance. The smooth surface in combination with the strikingly designed knurl in industrial style embodies the modern character.  The aesthetic outlet - timelessly elegant in its form.
This combination of styles is also fully captured in design-coordinated accessories. Perfectly crafted, hand-finished surfaces enhance the modern, elegant and luxurious bathroom.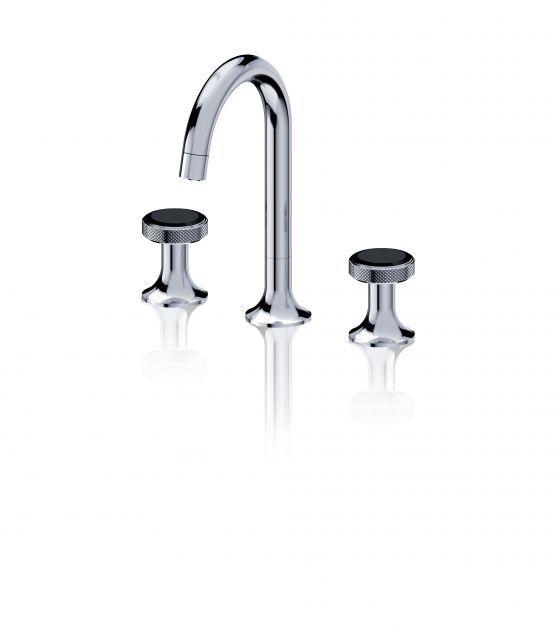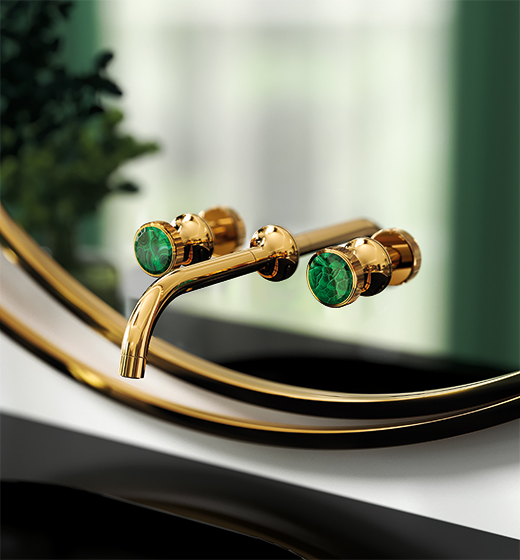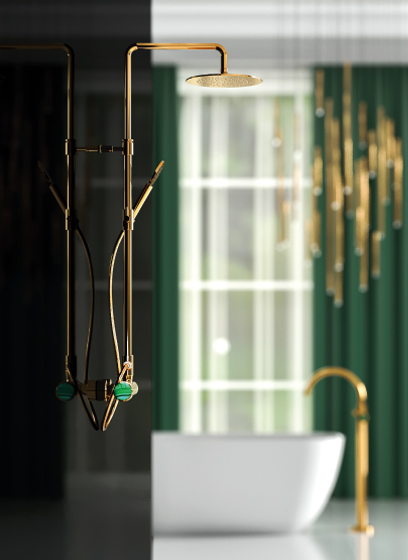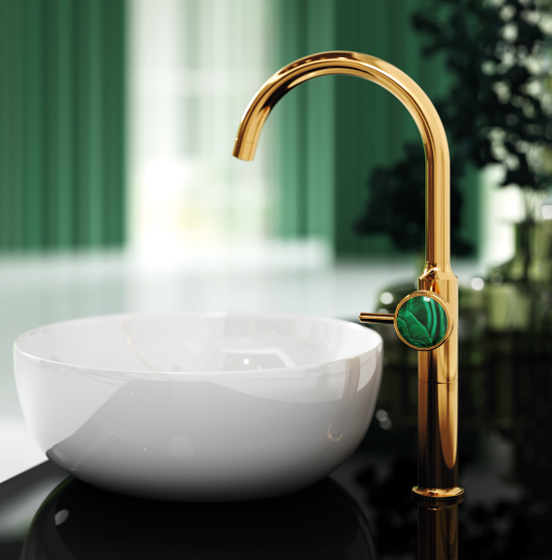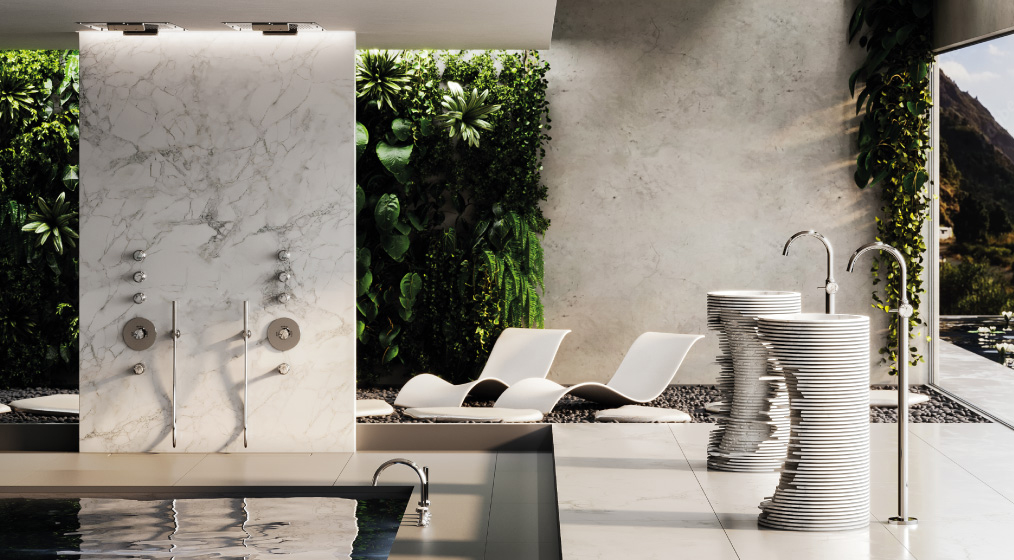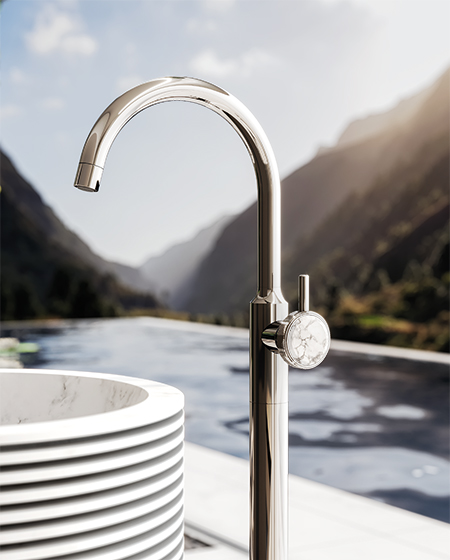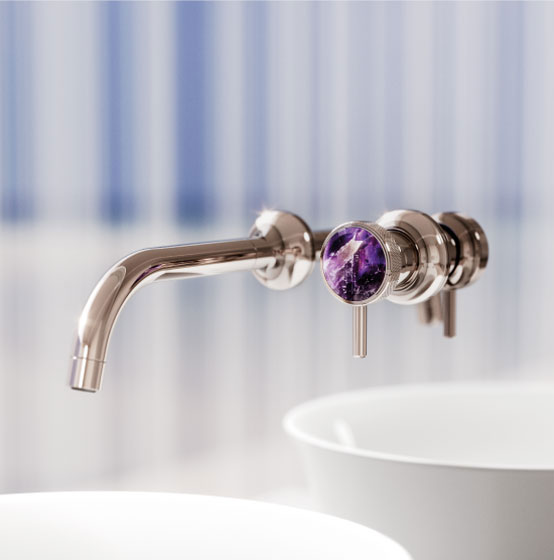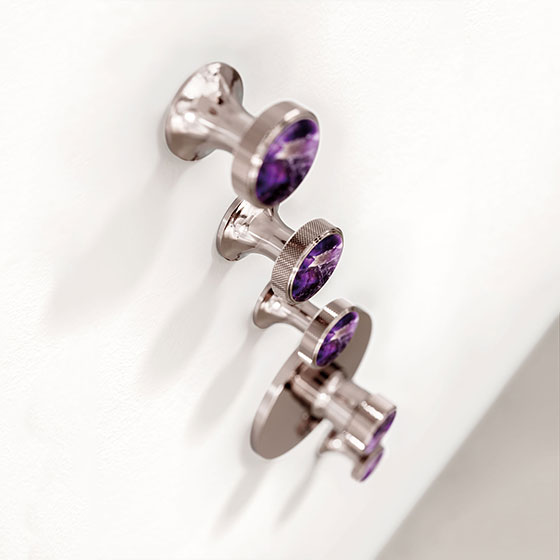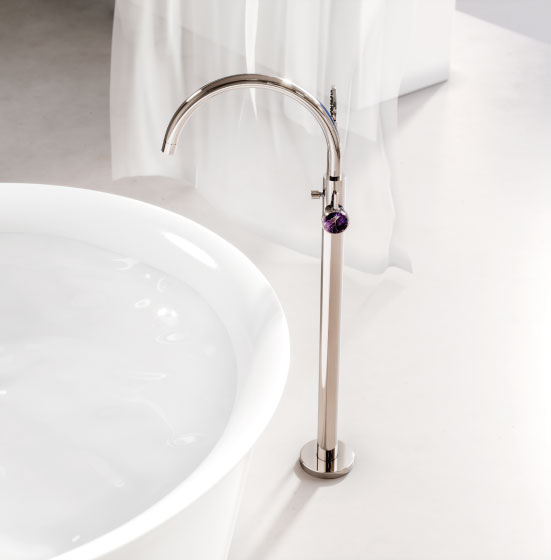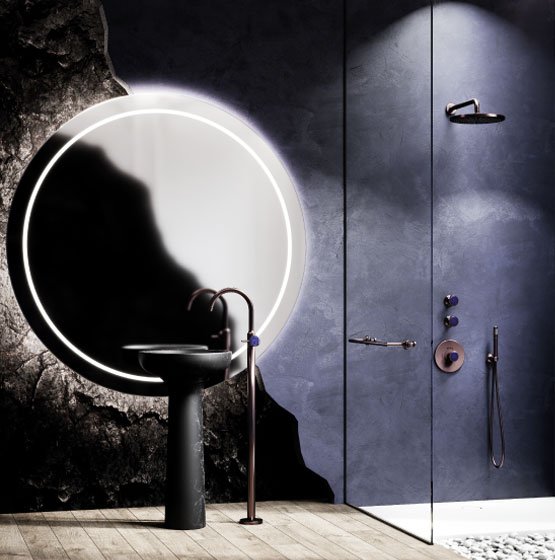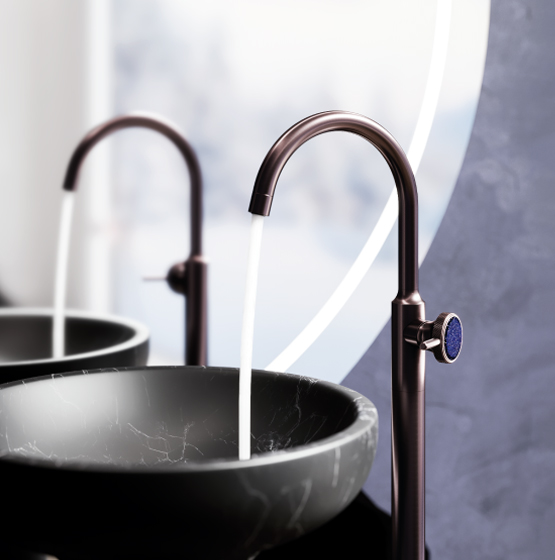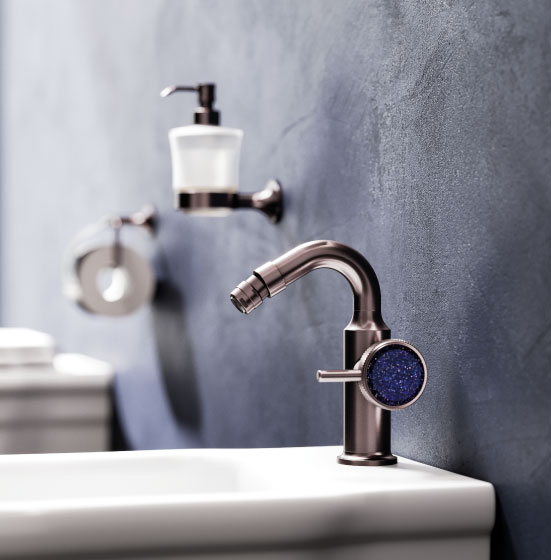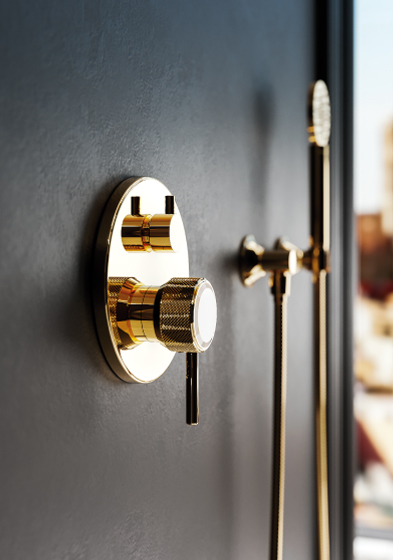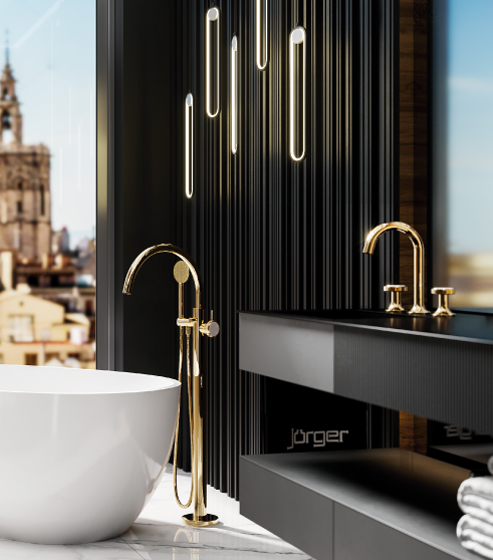 Valencia – Surfaces and Finishes
Finishes refine taps and accessories harmoniously and in the correct style. The final polish gives the design its indiviuality and exclusivity. Only the finest materials, worked by hand by specialist craftsmen in Germany, are used in the sophisticated surfaces. Every finish gives the style of the bathroom an additional, emotional impulse - from stylish or elegant to warm or antique. An extraordinary range of 16 different surfaces create a distinctive, authentic finish.
Handle options