Delphi – Nostalgic Design Classic for the Bathroom
"Delphi", the classical tap and accessory collection, combines inspirations of elegant church bells with the timeless beauty of the Belle Epoque into a nostalgic retro design.
Immortal beauty distinguished the Belle Epoque era and, today, allows the bathroom to shine in a nostalgic retro design. The form of church bells inspired designer Gerhard Jörger to design the "Delphi" series of taps and accessories: Flowing, the body of the fixture and the handles unfold into a  unique design.
The stylishly curved spout and the artistically designed body of this classic tap are fitted out with the the most sophisticated technology to cater for the highest of demands. Traditional cross-head handles or the stylish lever find their place in the entire range, on washbasin, bidet, bathtub and shower taps.
The wide range of accessories pick up stylishly and finish with a bell-shaped rosette. Exclusive, hand-worked surfaces donate a perfect harmony to the nostalgic style of the bathroom.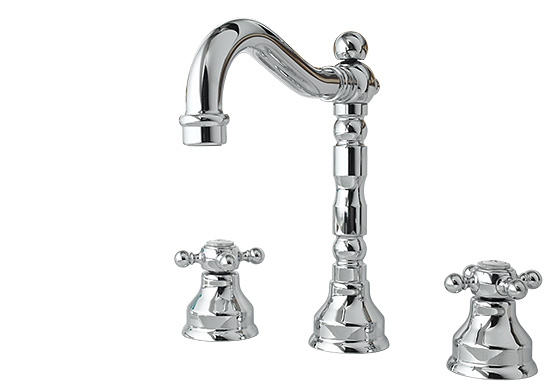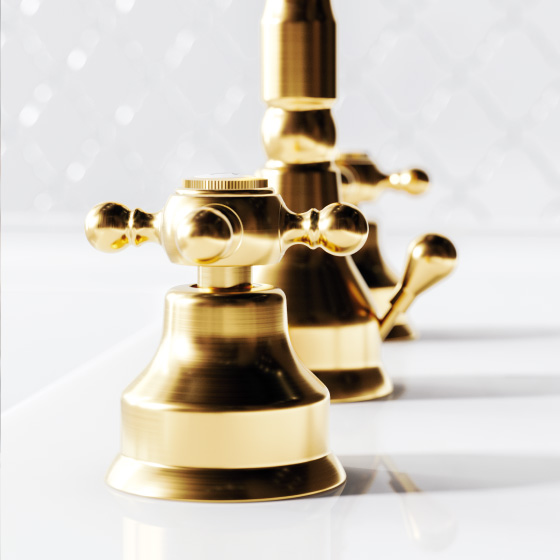 Delphi – Surfaces and Finishes
Finishes refine taps and accessories harmoniously and in the correct style. The final polish gives the design its indiviuality and exclusivity. Only the finest materials, worked by hand by specialist craftsmen in Germany, are used in the sophisticated surfaces. Every finish gives the style of the bathroom an additional, emotional impulse - from stylish or elegant to warm or antique. An extraordinary range of twelve different surfaces create a distinctive, authentic finish.
Handle options