Exal – Clear Form in a Flowing Design
Through its simple, dynamic design and carefully selected colour worlds, the "Exal" range of fittings and accessories unfolds a completely unique style in the bathroom.
Flowing lightness characterizes the "Exal" range of fittings and accessories. The crane in flight with its slender, purposeful and arrow-like body inspired designer Oliver Jörger to create the modern design of "Exal". The clear, simple shape with the curved outlet endows a dynamic style upon the bathroom.
Various selected colour schemes, reminiscent of a magnificent, iridescent hummingbird, give the bathroom an individual character and an innovative ambience: from modern and minimalist to luxurious and avant-garde to classically elegant.
The colours – 27 in all – can be combined in the entire programme for bathtub, shower, washbasin and bidet as well as with a wide range of matching accessories. Handcrafted, exclusive finishes complete the design. For a stylish dynamic in the bathroom.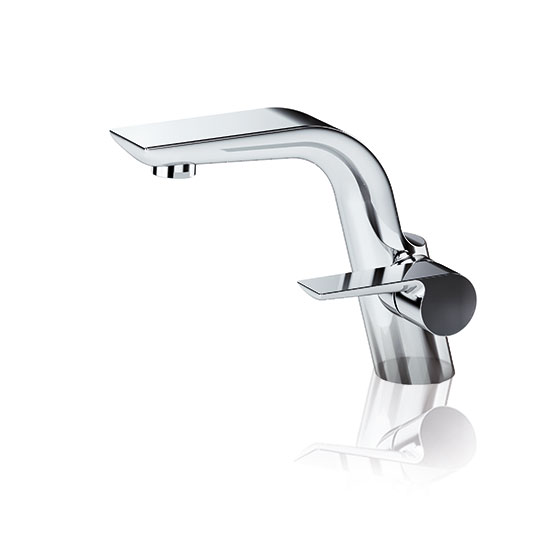 Exal – Surfaces and Finishes
Discover more series from the Jörger product range