Aphrodite – Ancient classic in the bathroom
The taps and accessories from the "Aphrodite" collection, revive the beauty of ancient Greece.
The "antique" style of building is distinguished by timeless beauty. On a trip to Washington, Gerhard Jörger was inspired to develop "Aphrodite" series, by the pillars of the classical buildings. Based on ancient Greece, he developed this classic bathroom collection, consisting of strict base forms and ornamental designs.
The elegant design of the line follows the structure of an modern ionic column: The impressive, circular base bears a pillar, with a fluted design which closes with a snail shaped decoration.
The stylish form language is present throughout the entire range for washbasin, bathtub, shower and bidet taps, and the wide range of accessories: body, handle and rosette all pick up on the form of a pillar. Exclusive, hand-worked finishes add the final, harmonious touch to an extraordinary bathroom design.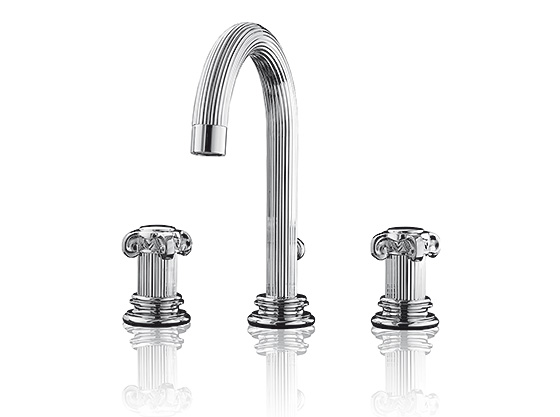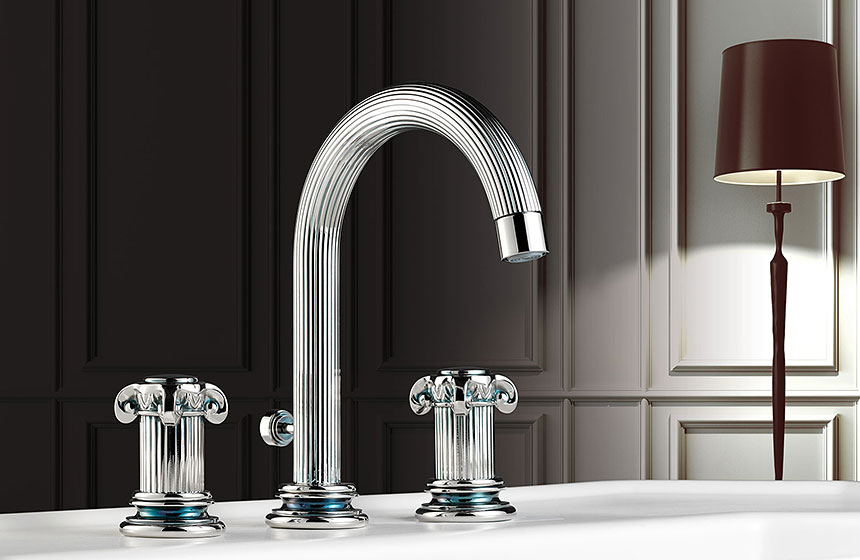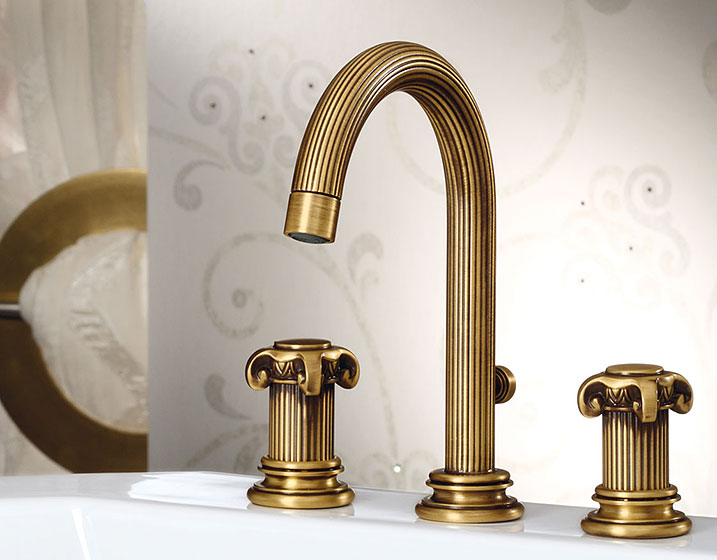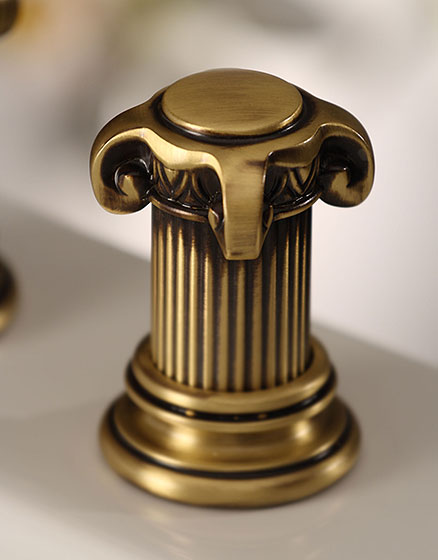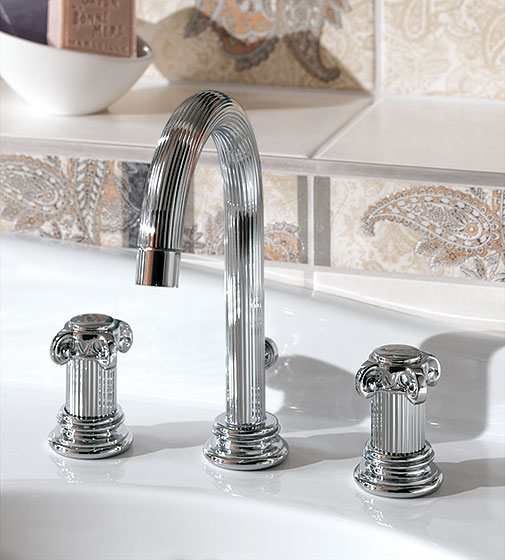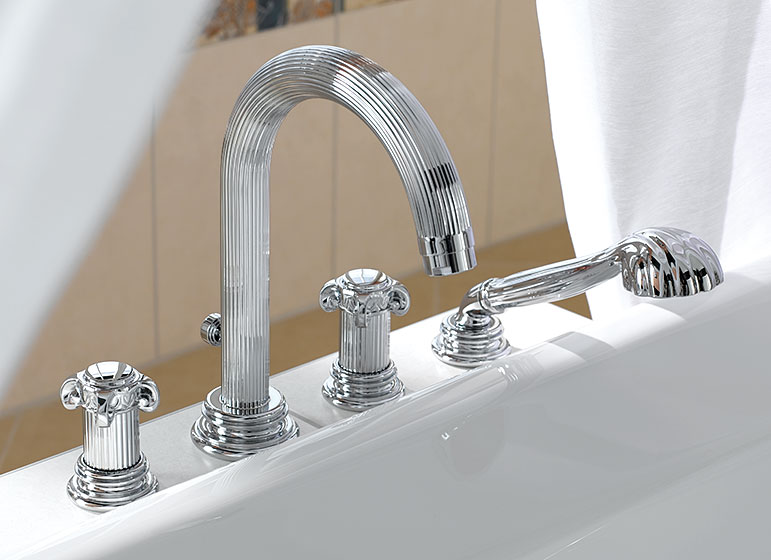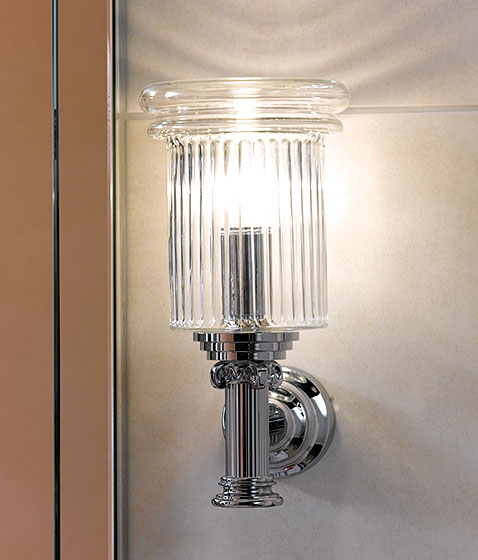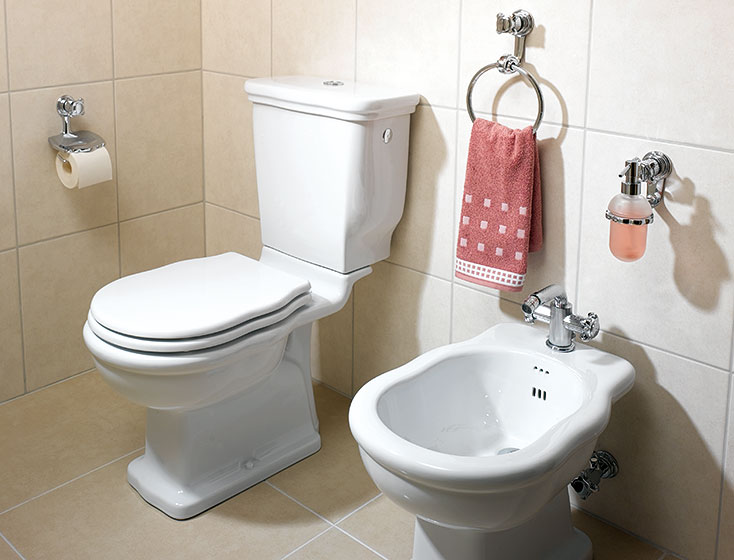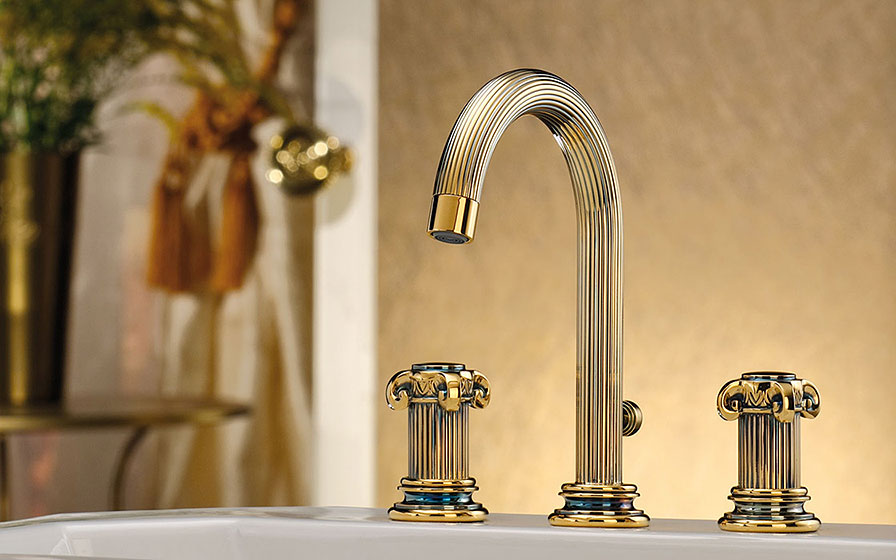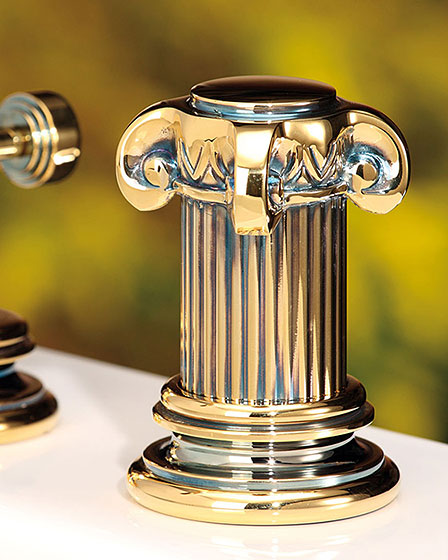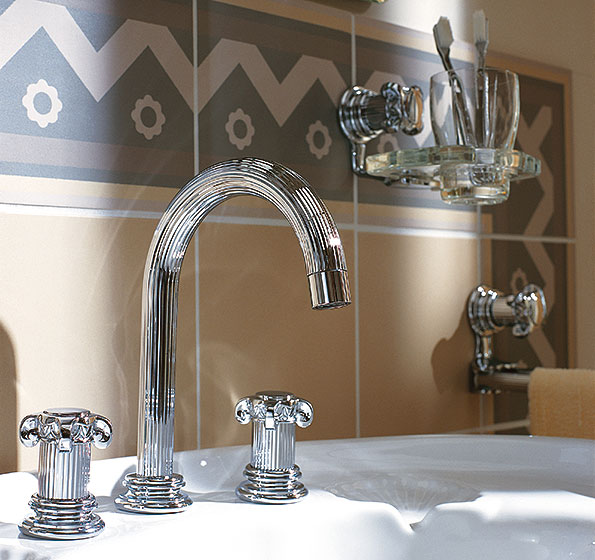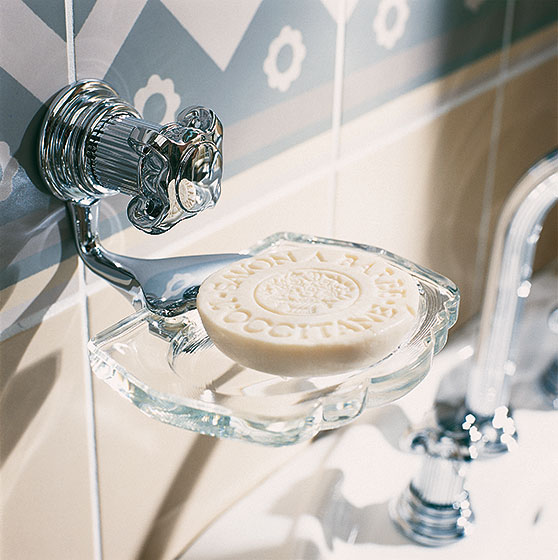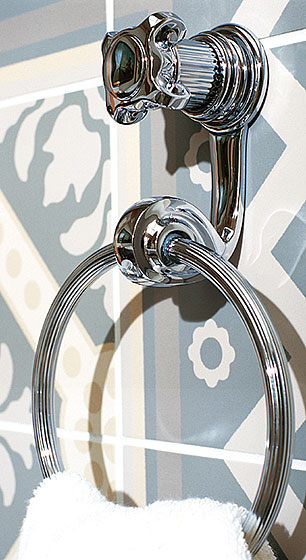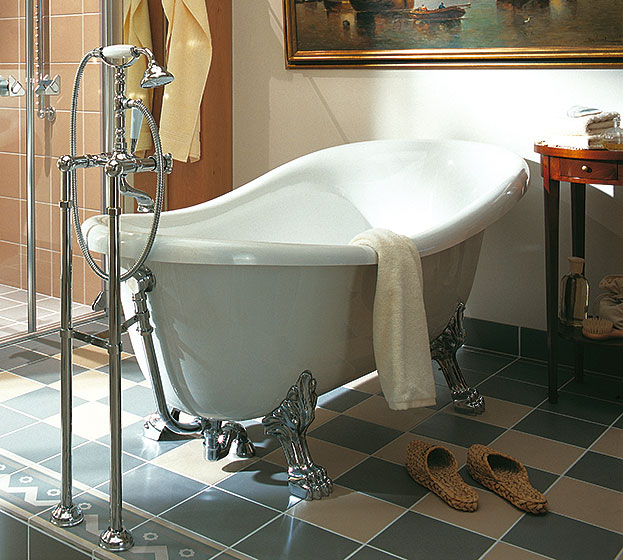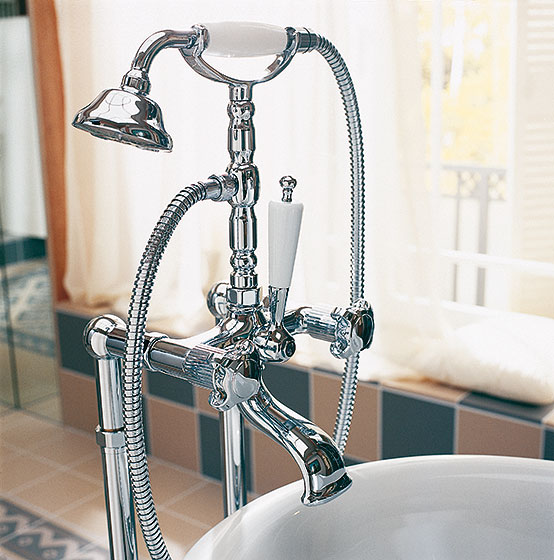 Aphrodite – Surfaces and Finishes
Finishes refine taps and accessories harmoniously and in the correct style. The final polish gives the design its indiviuality and exclusivity. Only the finest materials, worked by hand by specialist craftsmen in Germany, are used in the sophisticated surfaces. Every finish gives the style of the bathroom an additional, emotional impulse - from stylish or elegant to warm or antique. An extraordinary range of ten different surfaces create a distinctive, authentic finish.