Florale Crystal – Coloured Crystals in Beaming Flowers
The classic"Florale Crystal" collection of bathroom taps and accessories combines shining crystals and timless floral forms to one single work of art.
A magic effect is created when glittering crystals meet light and water. The classic "Florale Crystal" collection of taps and accessories was re-interpreted in a royal way, by designer Oliver Jörger on the basis of the original "Florale" line. Sophistically polished, facetted crystals adorn the handles of this luxurious collection in a variety of colours – for every variation across the entire bathroom collection.
The basis for the design of the "Florale" series was developed by Gerhard Jörger, inspired by the perfect beauty of an open flower. The outlet of the fixture and its body unfold in harmoniously ordered floral forms.
A wide range of accessories pick up on the floral design, throughout. Exclusive, hand-worked surfaces set accents in a multitude of combinations with the crystal colours and lend the bathroom a very special style.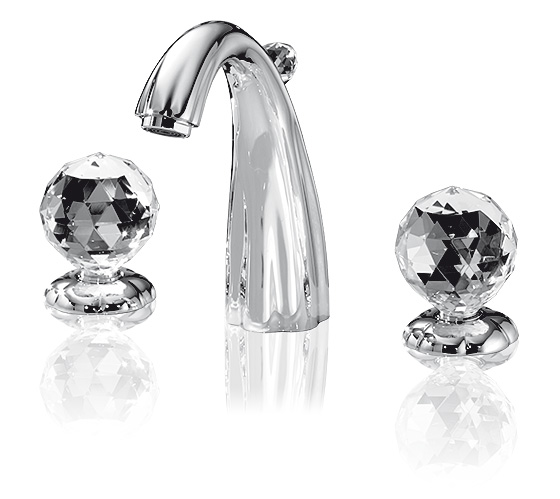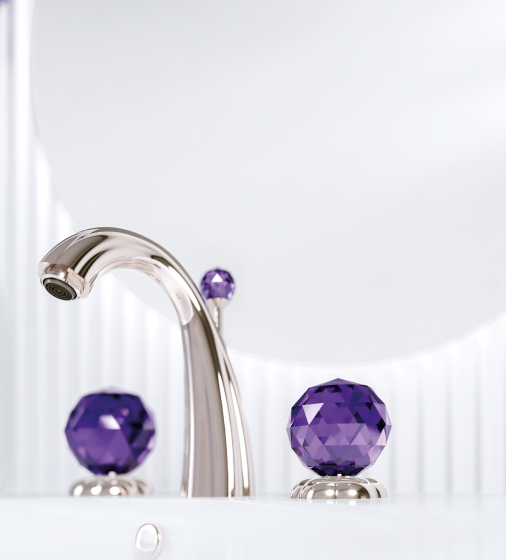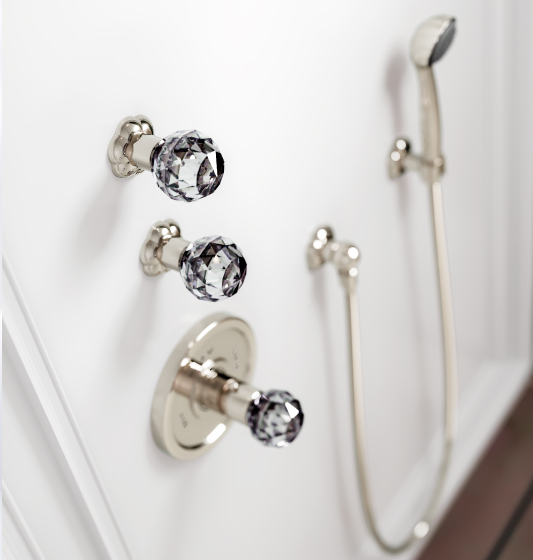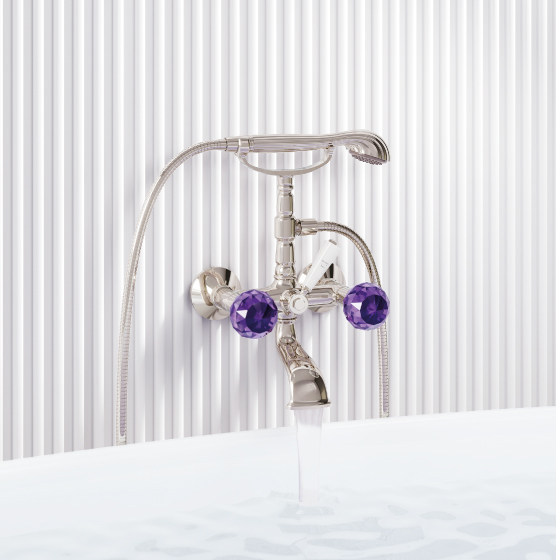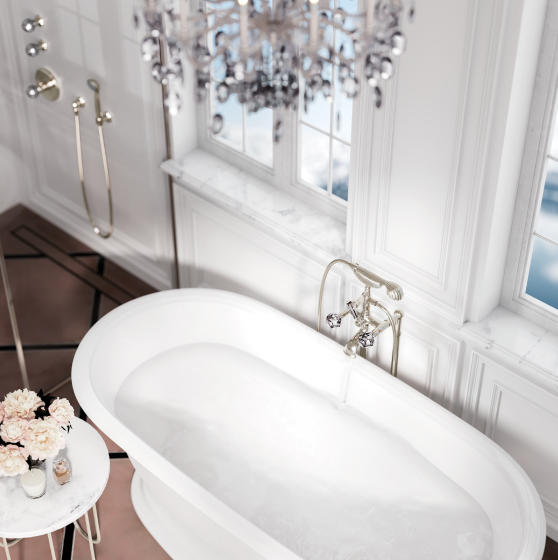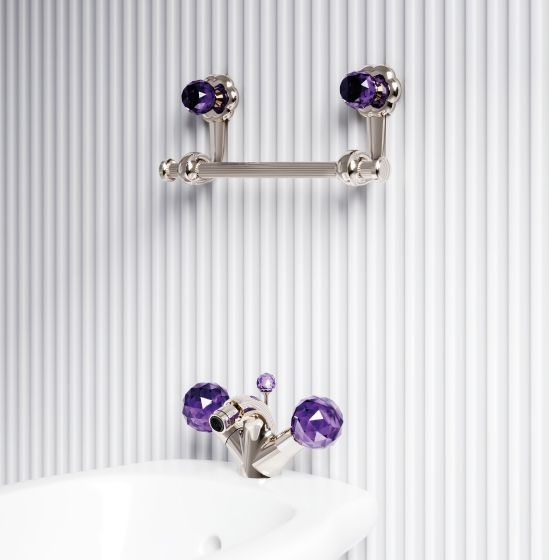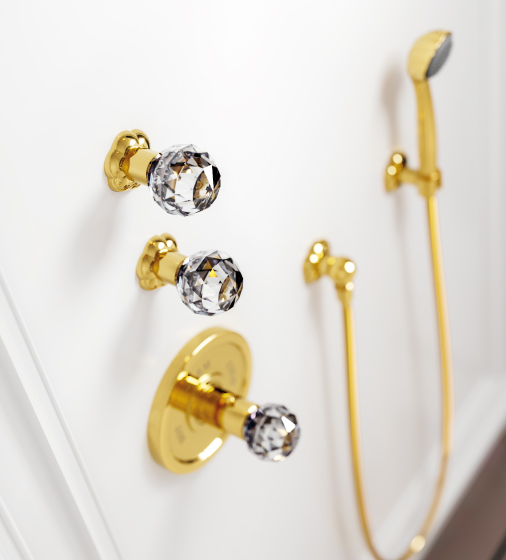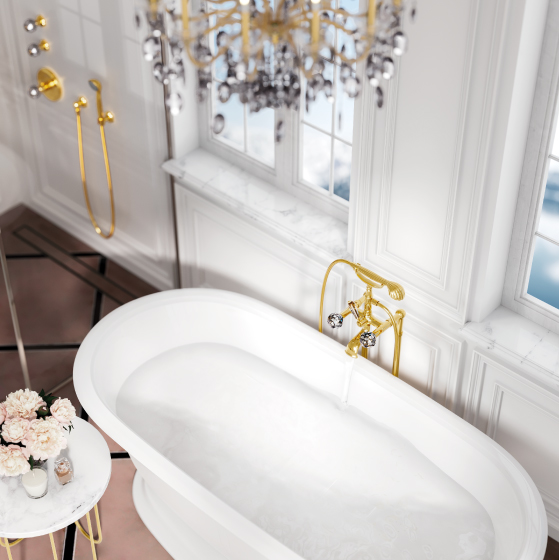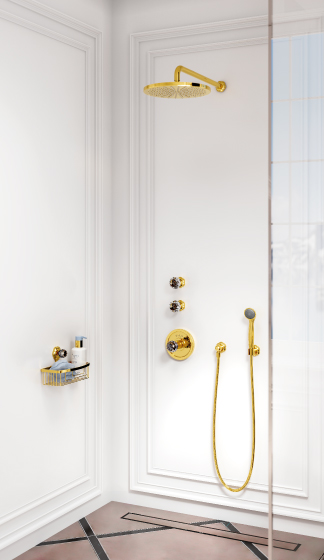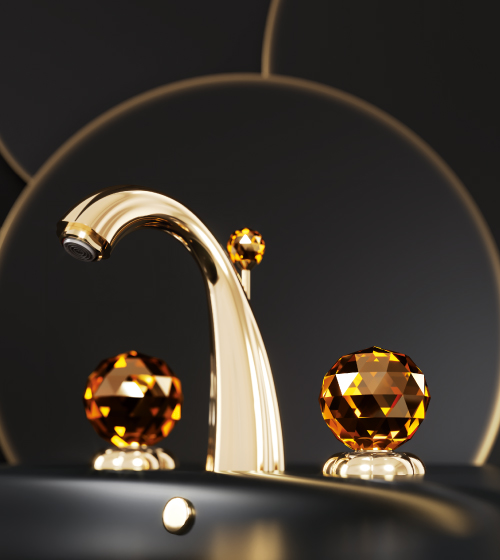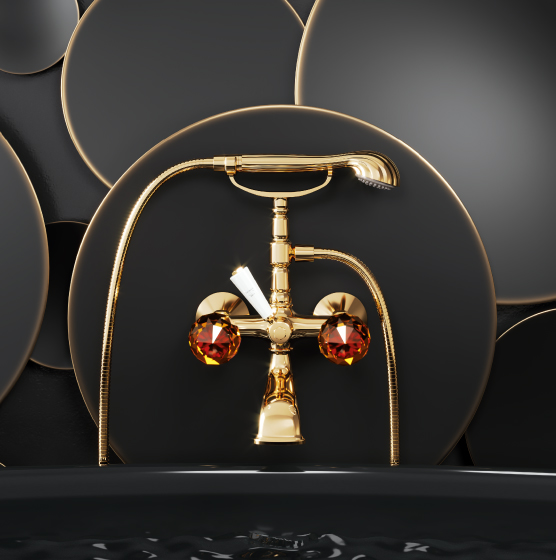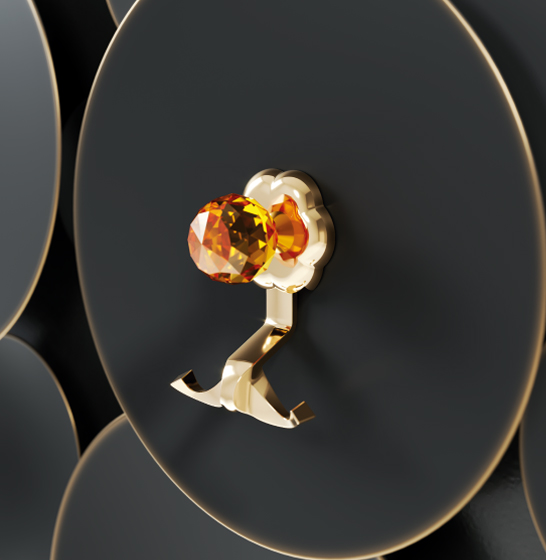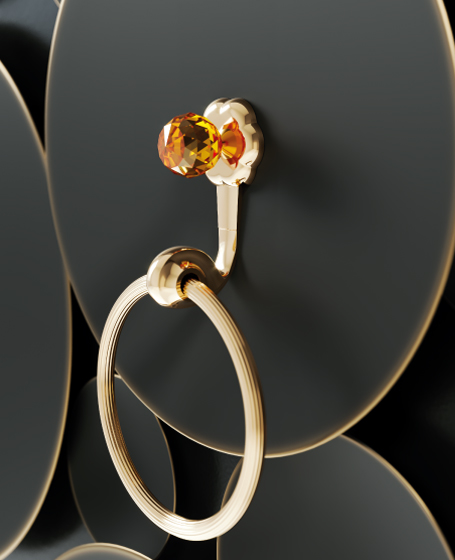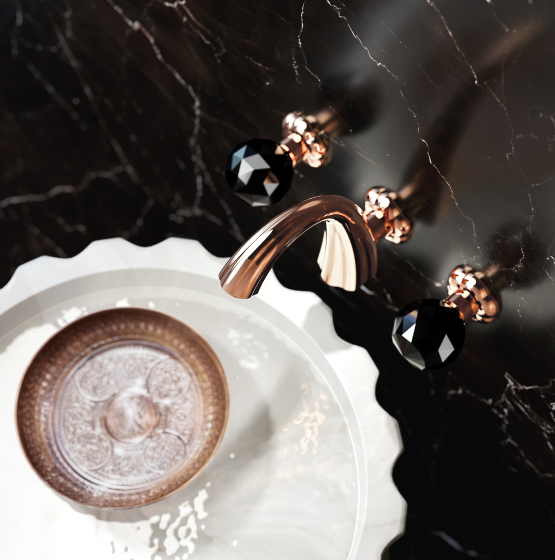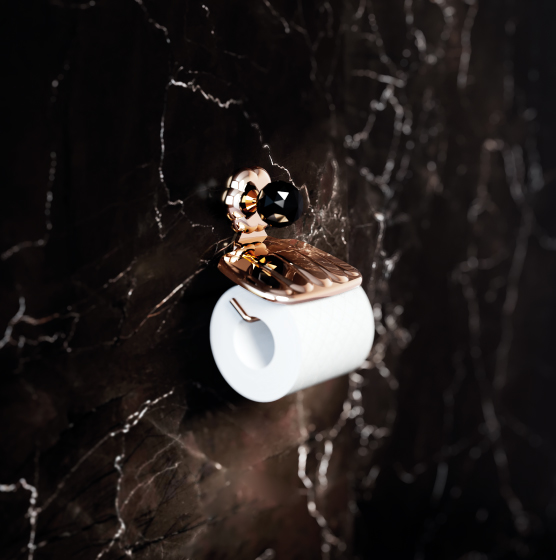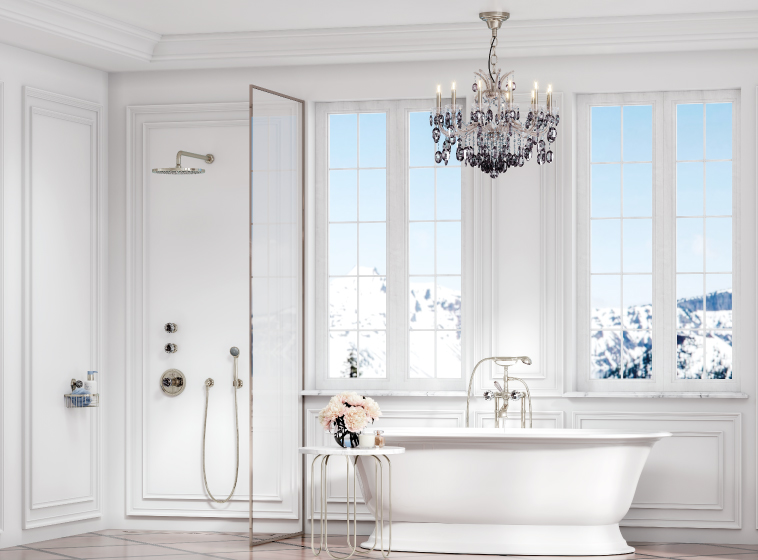 Florale Crystal – Surfaces and Finishes
Finishes refine taps and accessories harmoniously and in the correct style. The final polish gives the design its indiviuality and exclusivity. Only the finest materials, worked by hand by specialist craftsmen in Germany, are used in the sophisticated surfaces. Every finish gives the style of the bathroom an additional, emotional impulse - from stylish or elegant to warm or antique. An extraordinary range of twelve different surfaces create a distinctive, authentic finish.
Handle options
Discover more series from the Jörger product range