Muschel – Perfect beauty of eternal harmony
Inspired by the perfect form of the seashell, the "Muschel" collection of taps and accessories lends the bathroom perfect, flowing harmony.
Millions of years ago, nature created a perfect form: the seashell (German: "Muschel"), the birthplace of Venus herself. The curve of its graceful line inspired Gerhard Jörger to capture the eternal harmony of creation in the design of the "Muschel" collection of taps and accessories. In this classic collection, romanticism realises itself in the style of old castles and manor houses, in the entire bathroom.
The soft and perfect character of the shell adorns every detail of the fixtures, for the entire bathroom range. From washbasin to bathtub, to bidet and shower taps: a soft curve characterizes the handles, the bodies and the spouts.
The essential, flowing design element of the seashell is continued harmoniously in the fixtures and the curved form of the accessories in this range. Exclusive, hand-worked surfaces complete the perfect bathroom design.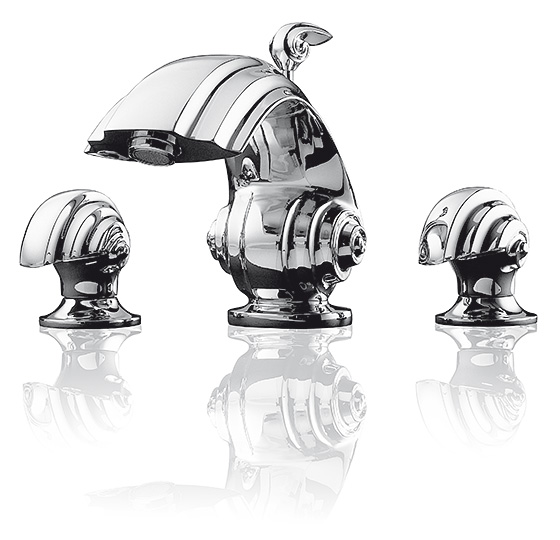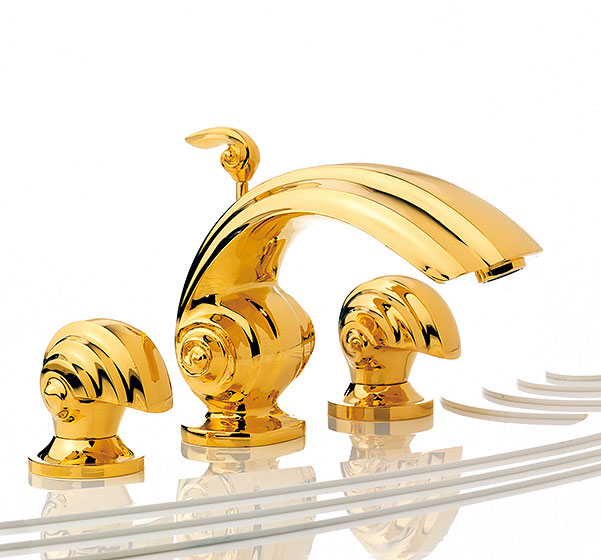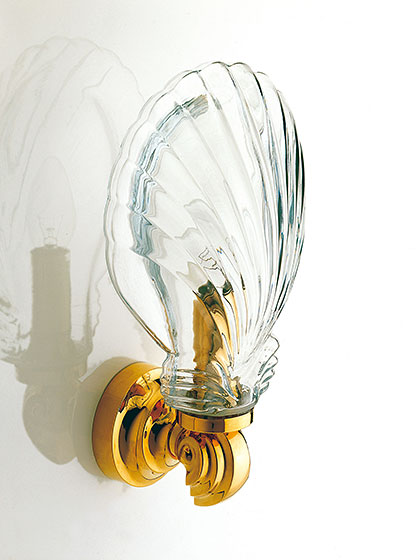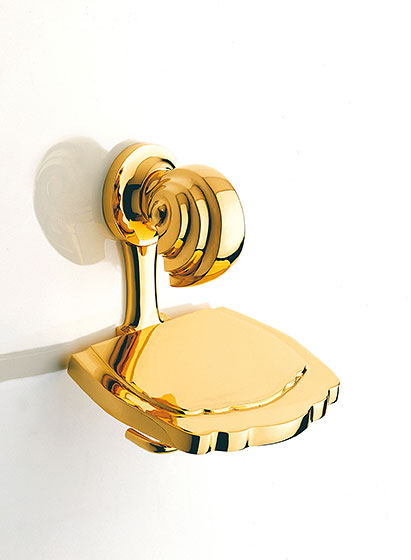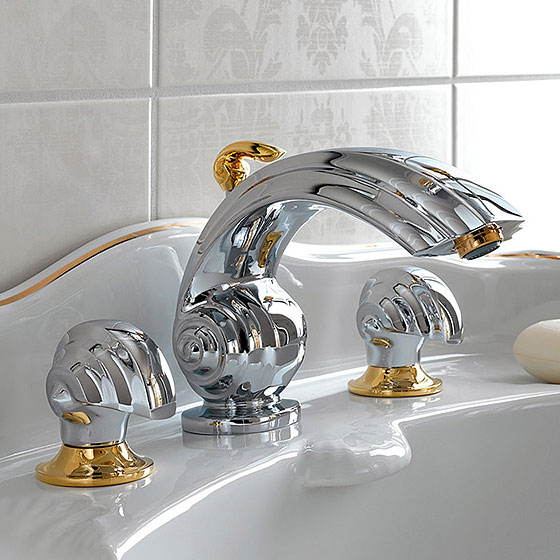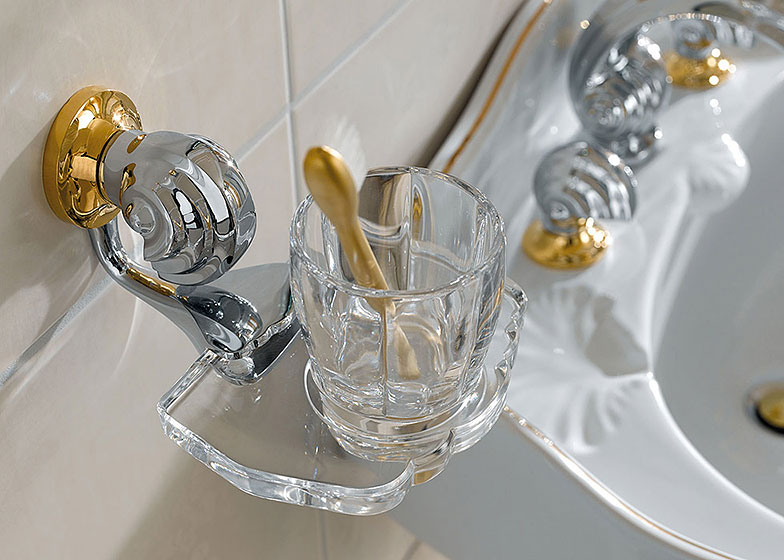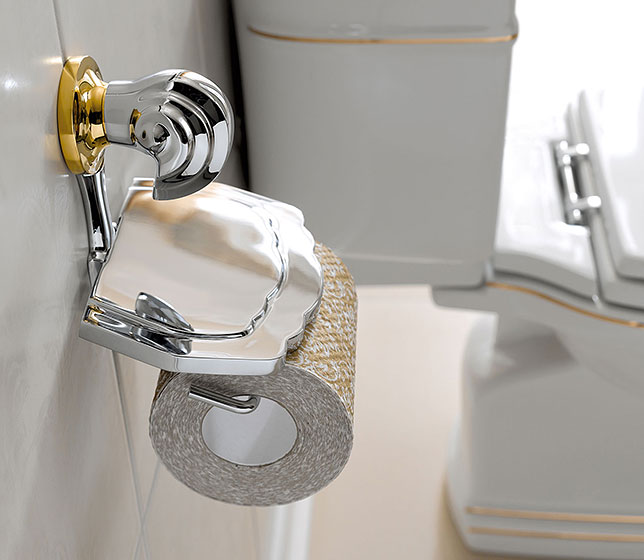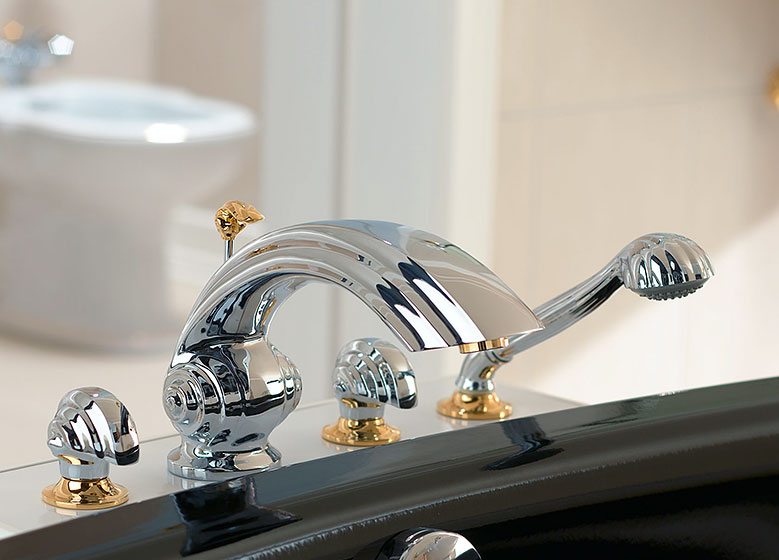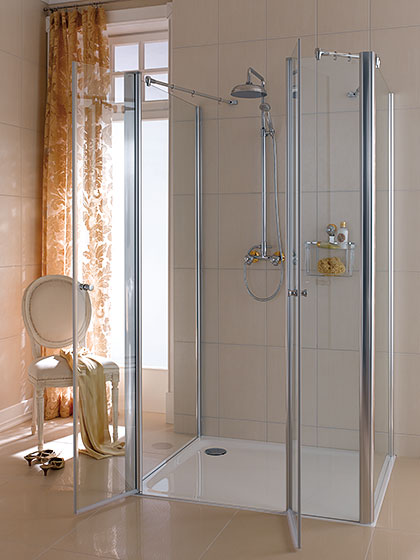 Finishes
Finishes refine taps and accessories harmoniously and in the correct style. The final polish gives the design its indiviuality and exclusivity. Only the finest materials, worked by hand by specialist craftsmen in Germany, are used in the sophisticated surfaces. Every finish gives the style of the bathroom an additional, emotional impulse - from stylish or elegant to warm or antique. An extraordinary range of twelve different surfaces create a distinctive, authentic finish.