Moonlight – Timeless eternity in the bathroom
The "Moonlight" collection of taps and accessories sets wonderful accents with stellar compositions in the bathroom.
A clear sky, full of stars, opens the perspective for eternity. Inspired by the glittering night sky and its heavenly bodies, Gerhard Jörger developed the "Moonlight" series of taps and accessories: The moon and stars are characterized in every detail of this extraordinarily beautiful bathroom collection.
A perfect crescent moon lends it form to the body of the fixture and the handles across the entire bathroom range; from the washbasin to the bathtub, to the shower and the bidet area. The rosettes of the tap as a star, complete the perfect fixture.
A variety of taps pick up on the extraordinary form, characterized throughout by a crescent moon and star-shaped rosette. Exclusive and precise, hand-worked surfaces complete the harmony of a perfect bathroom.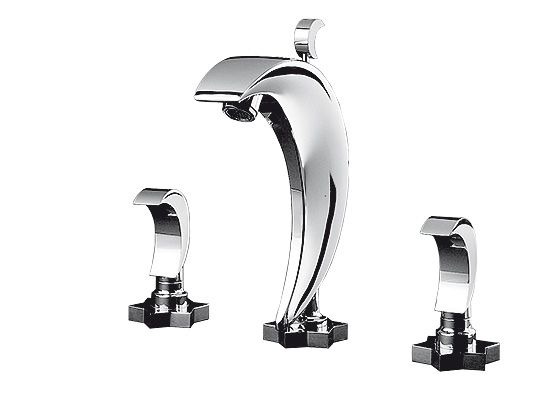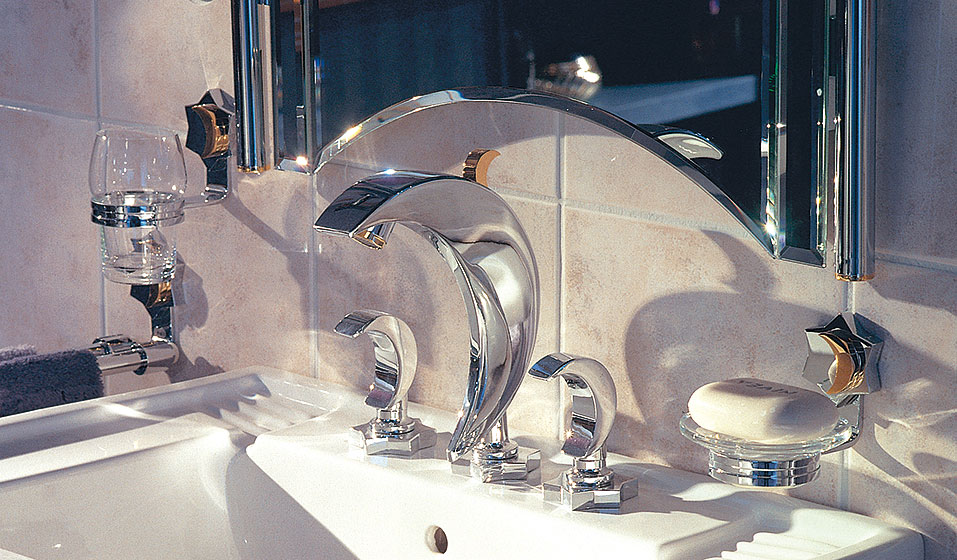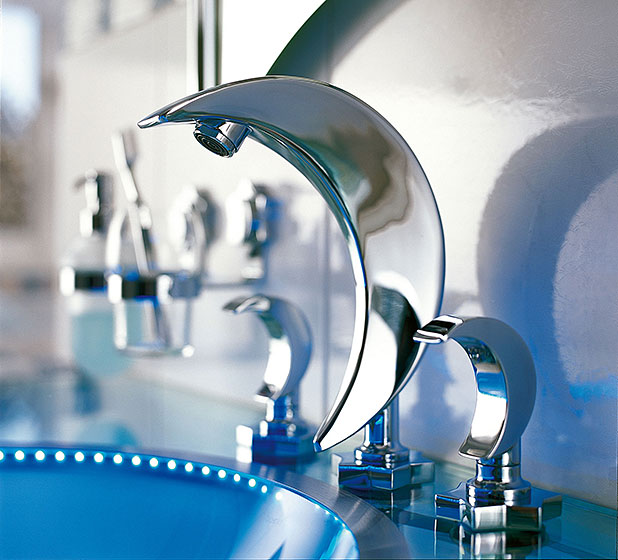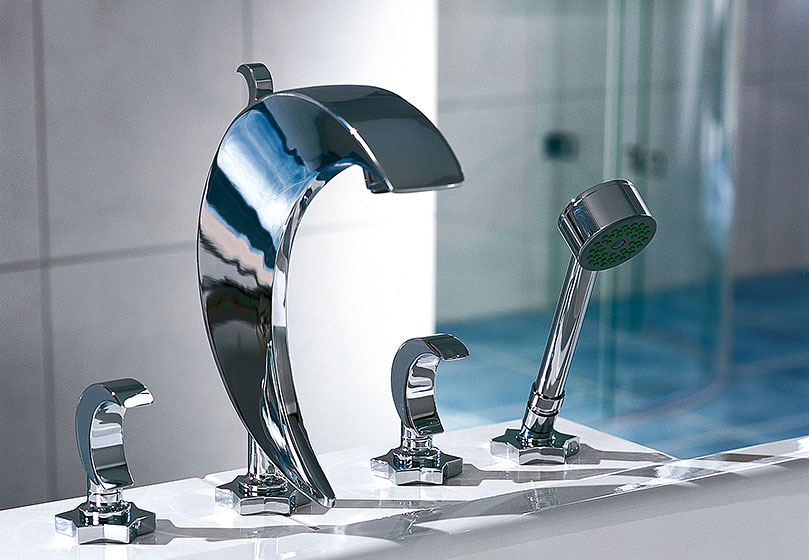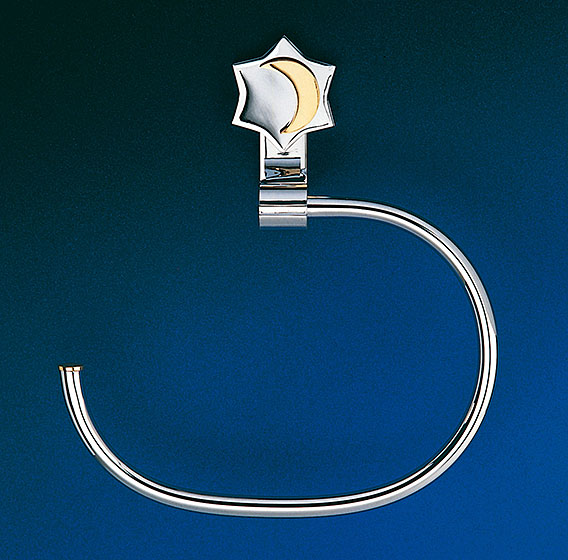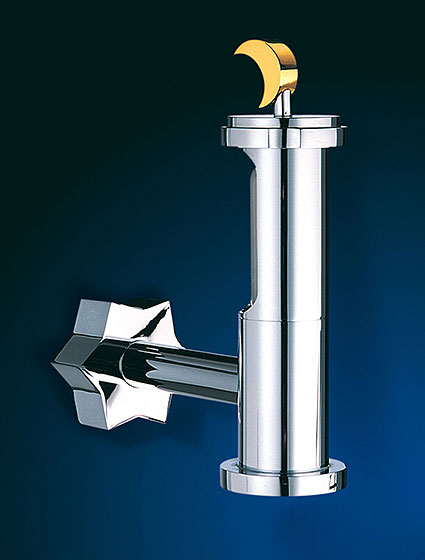 Moonlight – Surfaces and Finishes
Finishes refine taps and accessories harmoniously and in the correct style. The final polish gives the design its indiviuality and exclusivity. Only the finest materials, worked by hand by specialist craftsmen in Germany, are used in the sophisticated surfaces. Every finish gives the style of the bathroom an additional, emotional impulse - from stylish or elegant to warm or antique. An extraordinary range of twelve different surfaces create a distinctive, authentic finish.