Acubo – The Geometry of Beauty
Puristic shapes donate a simple aesthetic to the "Acubo" collection of taps and accessories. An aesthetic inspiration Oliver Jörger acquired from the "Age of New Objectivity".
Clear lines merge to geometric beauty, combining simplicity and futurism. The style of "The New Objectivity" inspired Oliver Jörger to the modern, straight-lined collection of taps and accessories "Acubo": The fixture with the straight, flat spout and the simple, rectangular body is fitted with square levers and handles.
A puristic form language distinguishes every element of this bathroom series in a simple and reduced way. Taps for washbasins, bathtubs, showers and bidets. The wide range of bathroom accessories pick up on the linear design in every detail. Square fitting elements follow the straightforward nature precisely.
Exclusive, sophisticated, hand-worked surfaces complement the simple aesthetic perfectly – for the perfect embodiment of Avantgarde in the bathroom.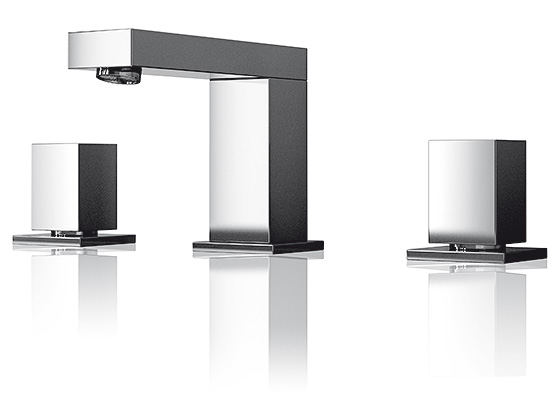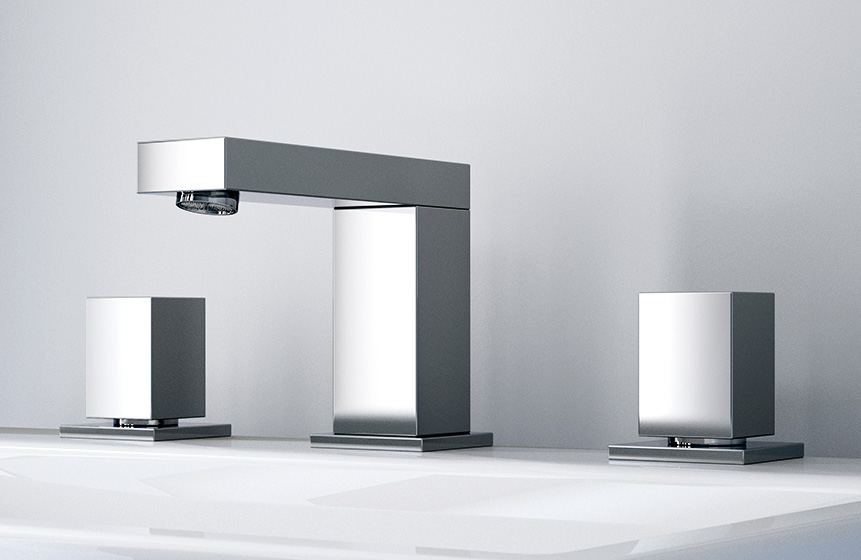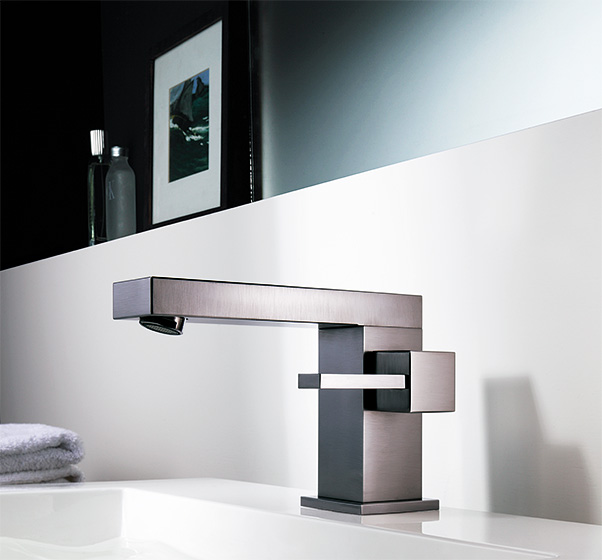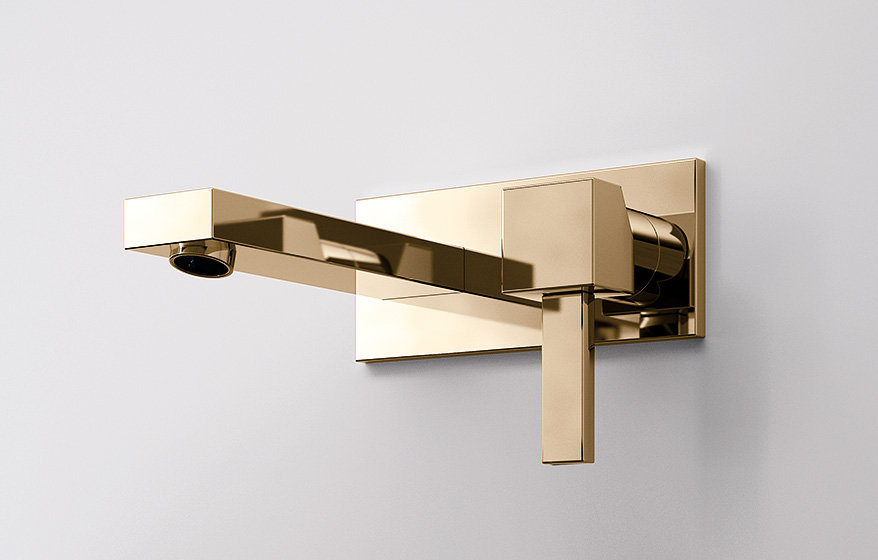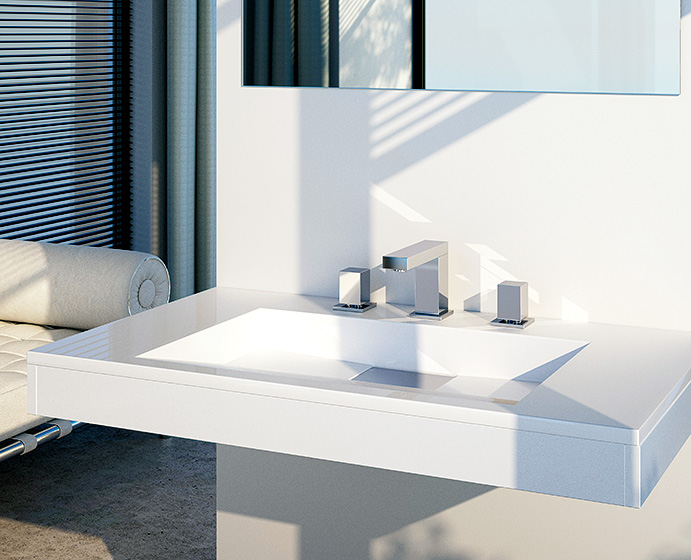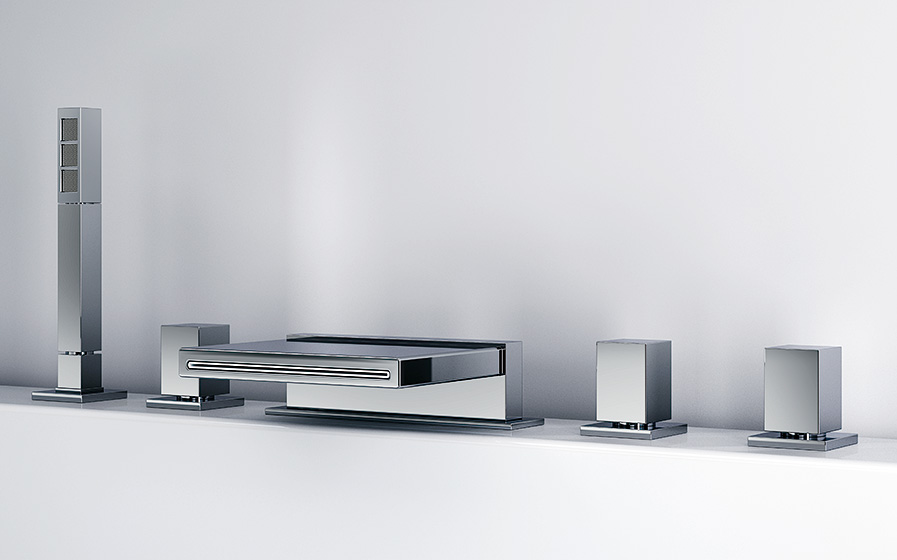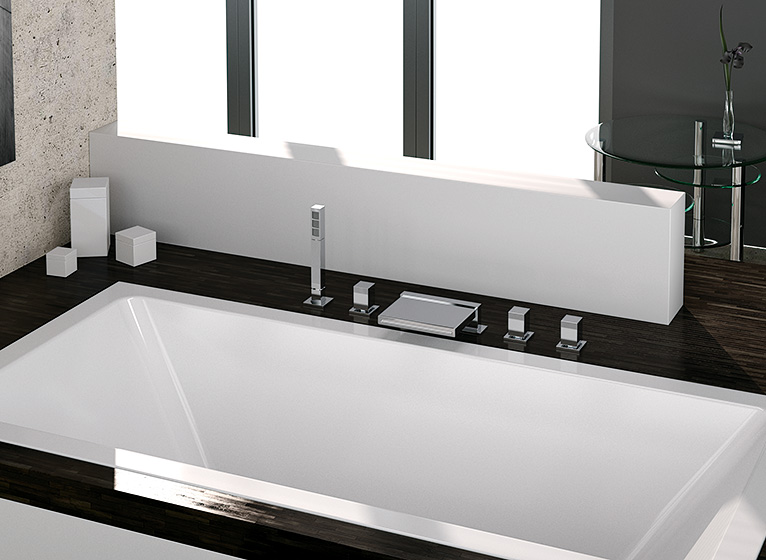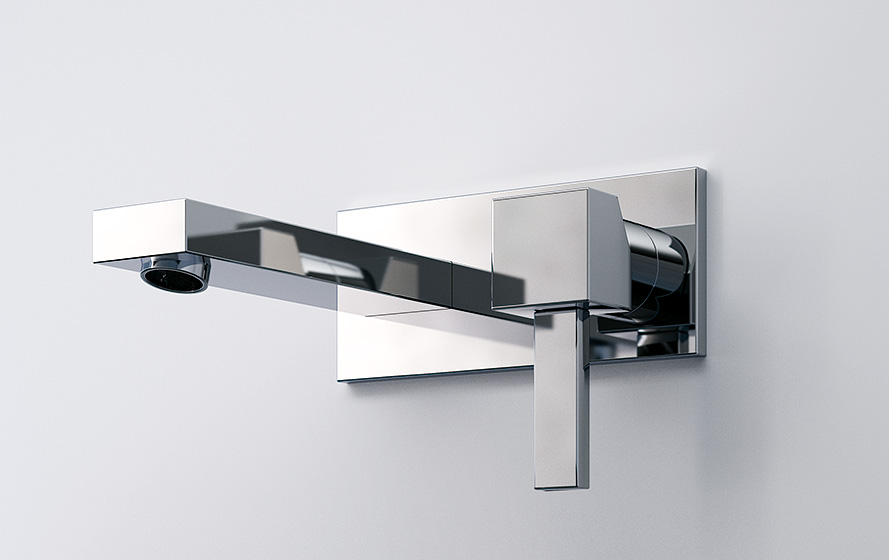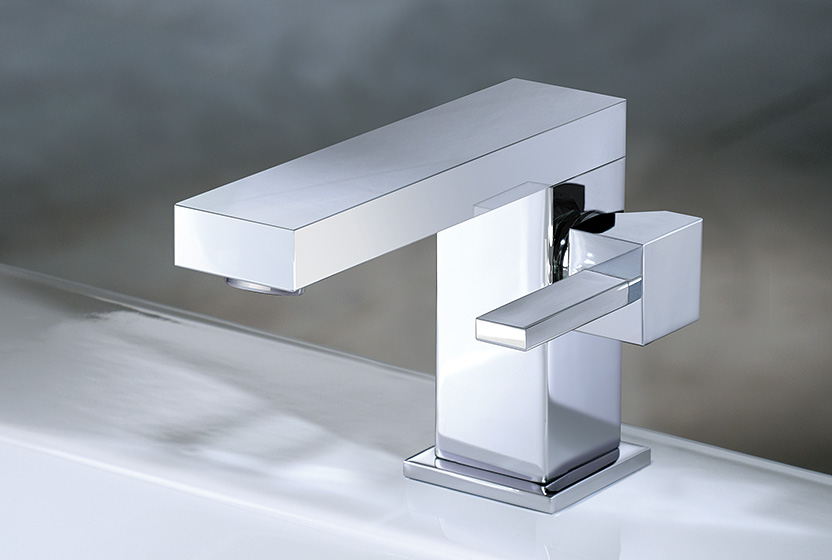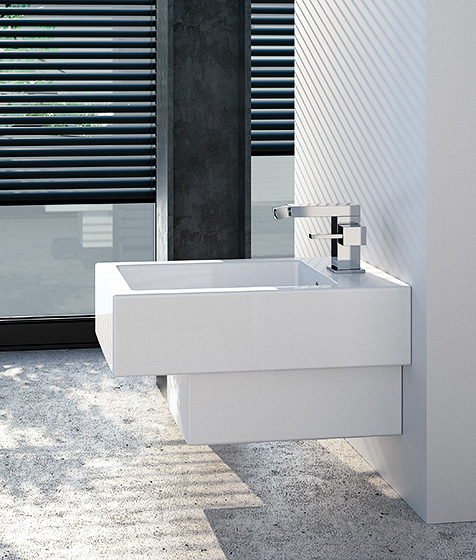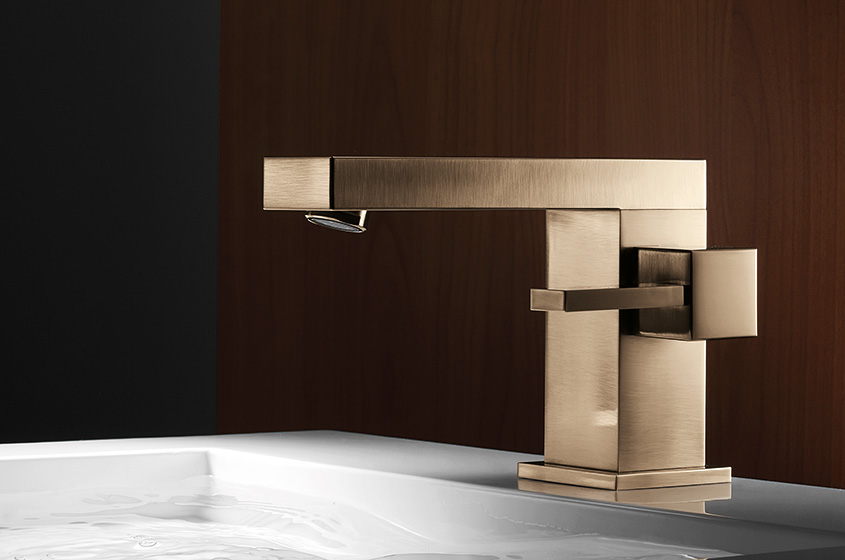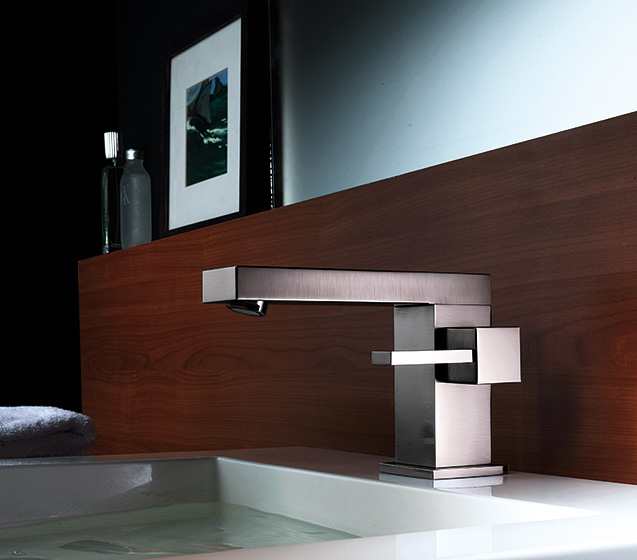 Acubo – Surfaces and Finishes
Finishes refine taps and accessories harmoniously and in the correct style. The final polish gives the design its indiviuality and exclusivity. Only the finest materials, worked by hand by specialist craftsmen in Germany, are used in the sophisticated surfaces. Every finish gives the style of the bathroom an additional, emotional impulse - from stylish or elegant to warm or antique. An extraordinary range of nine different surfaces create a distinctive, authentic finish.