Palazzo Crystal – Glittering Diamond
The diamond, as the most glittering of precious stones, supplied Oliver Jörger with the inspiration for "Palazzo Crystal" range of taps and accessories, turning every bathroom into a jewel.
A bright glow fills the bathroom: Crystals take you back to the magnificent times of luxury in palaces. The beauty, clarity and exclusivity of the diamond was Oliver Jörger's source of inspiration during the development of the classical "Palazzo Crystal" range of taps and accessories.
Crystals with a sophisticated diamond polish refine the round handles and elements of all the fixtures in every detail of the wide range of accessories. On washbasins, bidets, and bathtubs as well as in showers, the crystals merge with water and light and unfold their magic, with fascinating effect.
Soft lines give the form warmth and harmony: The fixture spout is softly curved and the round rosettes finish off perfectly the form of the crystals. Exquisite, hand-finished surfaces complete this luxurious bathroom design.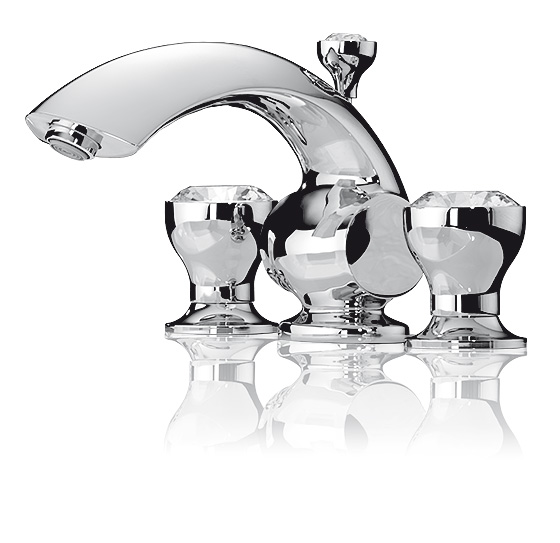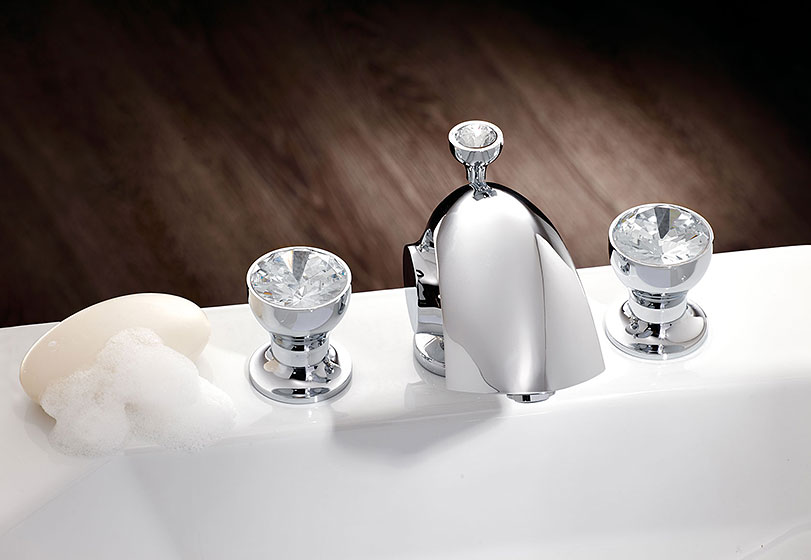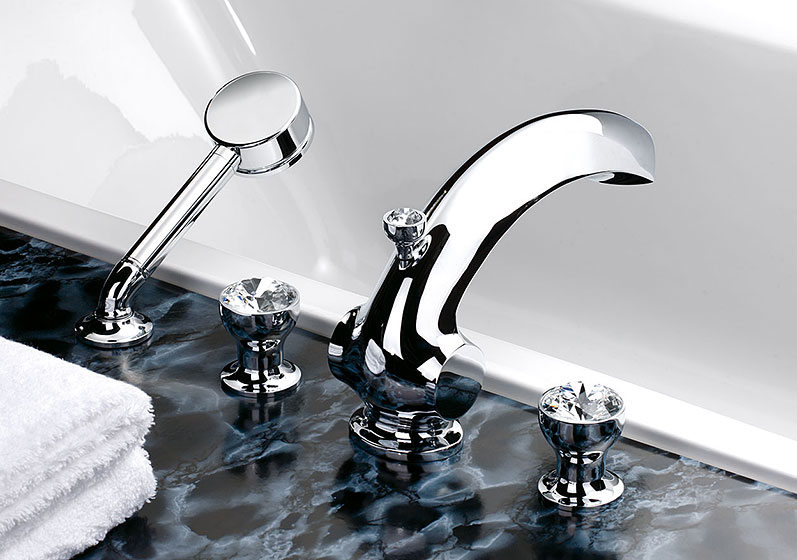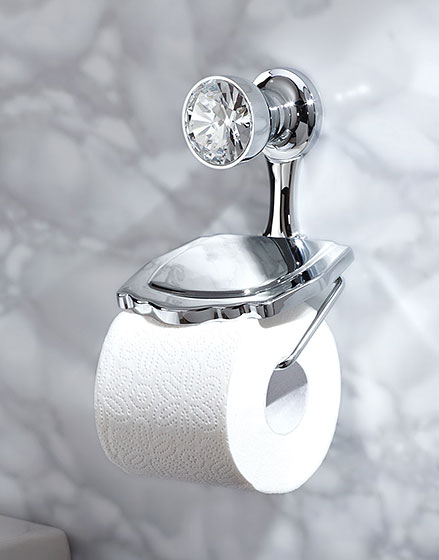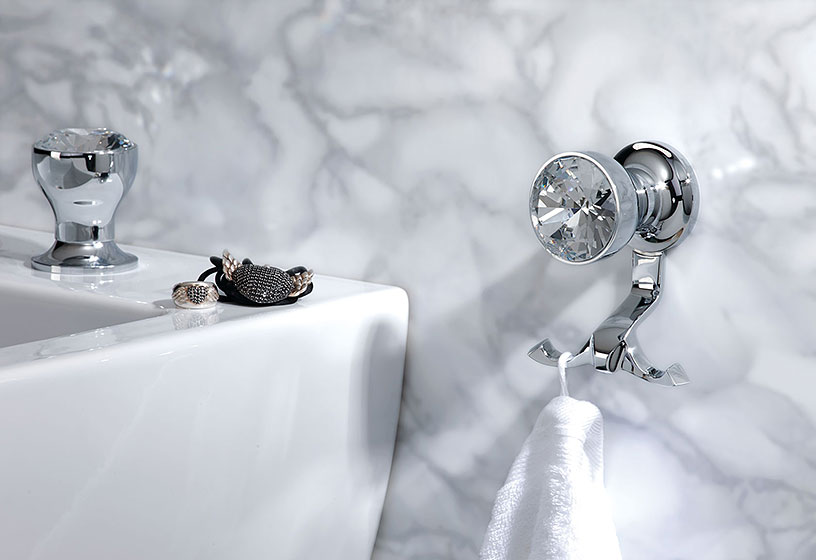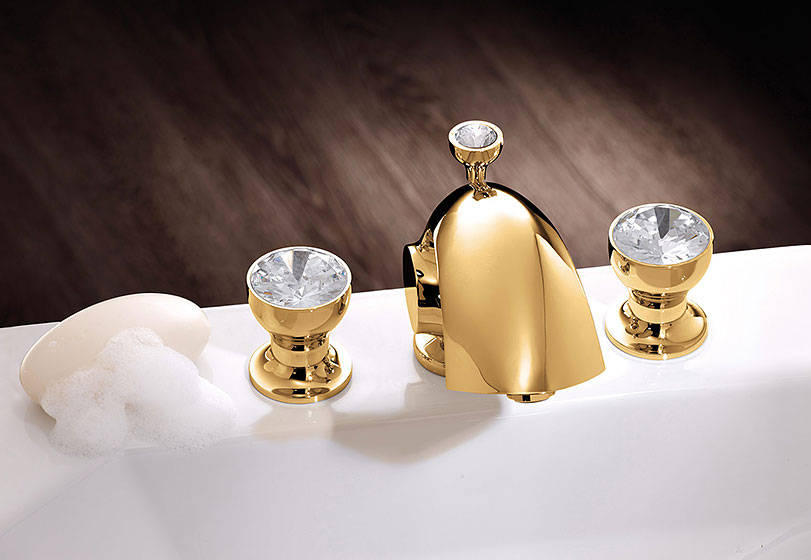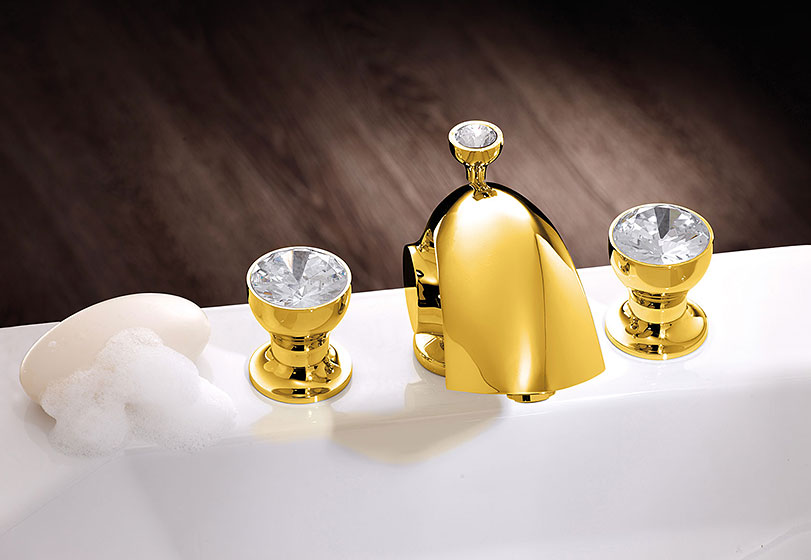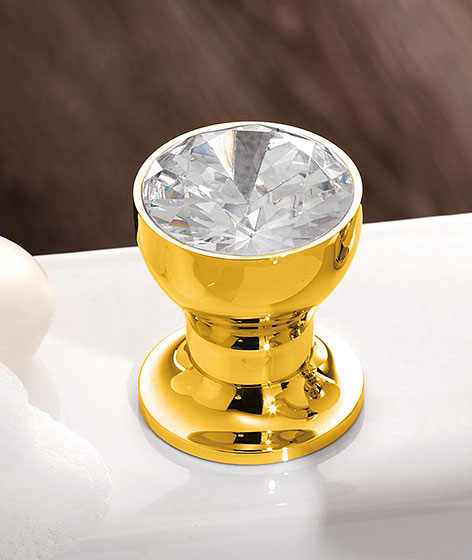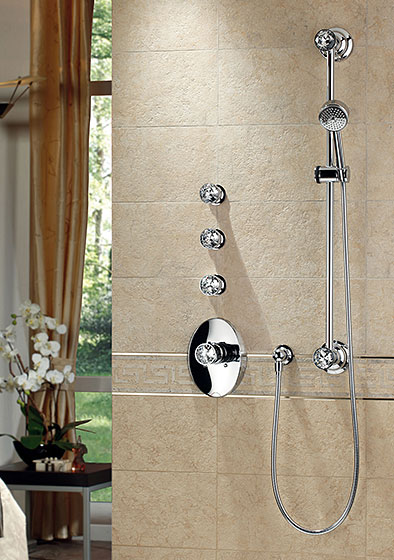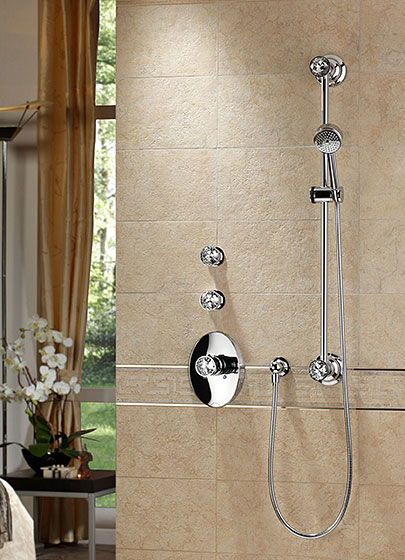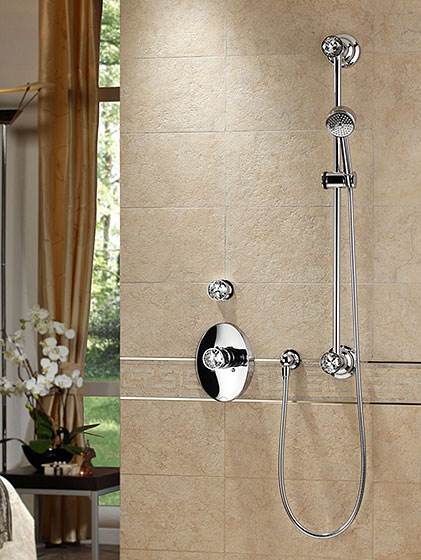 Palazzo Crystal – Surfaces and Finishes
Finishes refine taps and accessories harmoniously and in the correct style. The final polish gives the design its indiviuality and exclusivity. Only the finest materials, worked by hand by specialist craftsmen in Germany, are used in the sophisticated surfaces. Every finish gives the style of the bathroom an additional, emotional impulse - from stylish or elegant to warm or antique. An extraordinary range of twelve different surfaces create a distinctive, authentic finish.